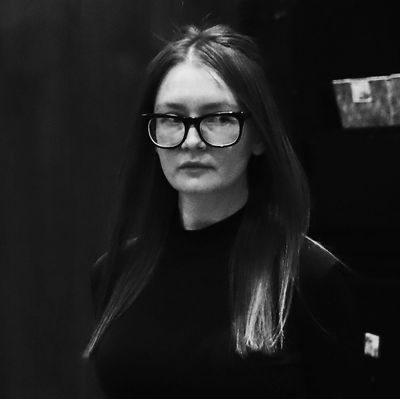 Anna Delvey.
Photo: Shutterstock
On Friday, just one day after being sentenced to four to 12 years in prison, "Soho Grifter" Anna Delvey told the New York Times that she won't be apologizing for conning hotels, banks, and a private-jet company out of hundreds of thousands of dollars. Or, as she put it more succinctly: "The thing is, I'm not sorry."
By now, the tale of Delvey, 28, is that of scam legend. Delvey — whose real name is Anna Sorokin — was accused of pretending to be a German heiress (she's reportedly really from Russia) and of scamming her way into the Manhattan social scene. She was found guilty last month of charges ranging from grand larceny and theft of services to stealing more than $200,000. (She was not found guilty of faking records to try to secure a $25 million loan or stealing $60,000 a friend fronted for a fancy trip to Morocco).
Delvey, who gained further notoriety for her courtroom fashion, has been an inmate on Rikers Island since October 2017 — and recently granted the Times jailhouse interviews. On Friday, Delvey told reporter Emily Palmer, "I'd be lying to you and to everyone else and to myself if I said I was sorry for anything. I regret the way I went about certain things."
Additionally, a week before her sentencing, Delvey told the Times that she only falsified bank records because she had lofty goals: She wanted to start a $40 million private club, but investors wouldn't put up money unless it was already opened. "My motive was never money. I guess I was power-hungry," she said. Per the Times:
Still, while Ms. Sorokin made excuses for her actions, she did not apologize for her character: "I'm not a good person."
And when asked whether she'd do the same things over again if she could go back in time, Delvey said, "Yes, probably so." At least she's honest.