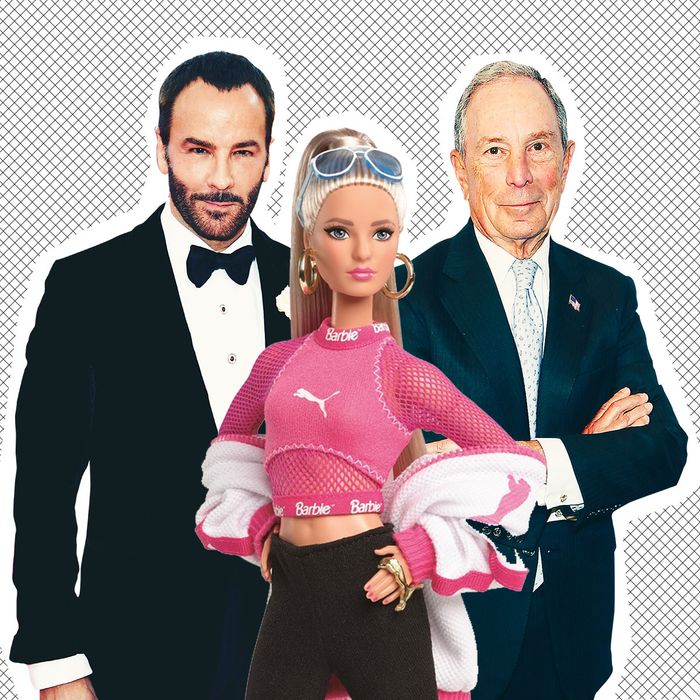 Barbie is being awarded the same award that Tom Ford, Mayor Michael Bloomberg, Michelle Obama, Gloria Steinem, Janelle Monáe, and Cecile Richards have won. Can you guess what it is? It's a fashion award!
Barbie will receive the Board of Directors' Special Tribute award at the Council of Fashion Designers of America's annual award ceremony in June. It is unclear who will accept on behalf of Barbie, or if she herself will walk the red carpet.
CFDA CEO and President Steven Kolb said in a statement, "Barbie has had such wide influence on American fashion and culture. Her story personally resonates with so many CFDA members that the Board of Directors decided to honor her with the special tribute."
Barbie did not comment, but the Mattel president, Richard Dickson, said on her behalf, "Barbie has had the great privilege of collaborating with some of the greatest designer of our time and this award is a moment to celebrate her lasting influence."
While many of the official CFDA awards honor designers, editors, and hair and makeup artists, the Tribute award doesn't necessarily have to go to a person who works in fashion. In 2017, Monáe, Steinem, and Richards were honored together for being strong women (who are also stylish). Bloomberg won in 2008, after he helped keep the New York Fashion Week shows in Bryant Park. Don't worry, he had a sense of humor about it, and joked at the time, "my skinny jeans are at the cleaners, and my gladiator sandals are being re-soled." Oh, 2008 was a simpler time.