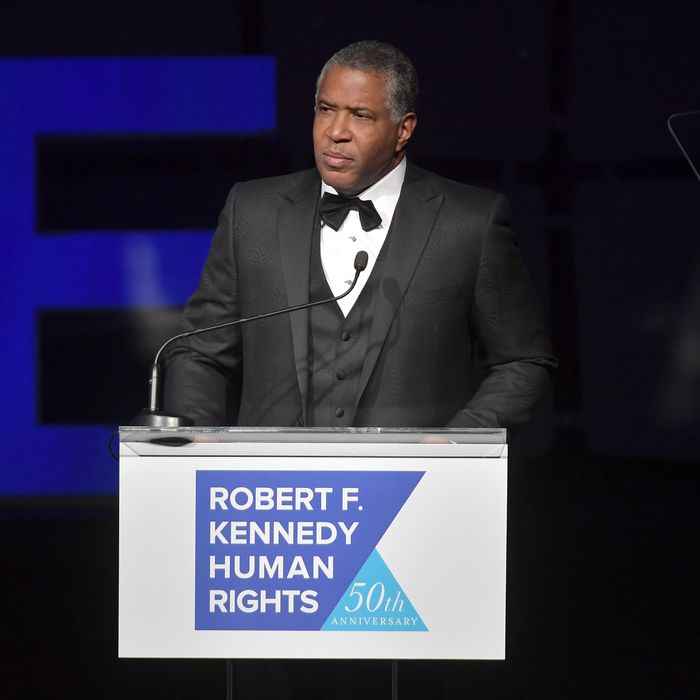 Robert F. Smith.
Photo: Michael Loccisano/Getty Images for Robert F. Ken
Proposal: From now on, instead of paying hefty fees for celebrity commencement speakers, colleges should just pick the one with the most generous debt-forgiveness plan for outgoing students. Based on what unfolded over the weekend at Morehouse College's commencement ceremony, it would be a very popular policy indeed.
On Sunday, commencement speaker and billionaire several times over Robert F. Smith informed the historically black college's graduating seniors that he would be paying off their student loans.
Smith told the crowd of 396 graduating seniors on Sunday, "On behalf of the eight generations of my family who have been in this country, we're going to put a little fuel in your bus." He added, "My family is going to create a grant to eliminate your student loans."
The students reportedly had no idea they'd be graduating debt-free. Class salutatorian Robert James, 21, told CNN, "We're looking at each other like, 'Is he being serious?' That's a lot of money."
Forbes reported last year that Smith, the founder of private-equity and venture-capital firm Vista Equity Partners, is worth an estimated $4.4 billion. According to the Atlanta Journal-Constitution, the gift is estimated to be up to $40 million.