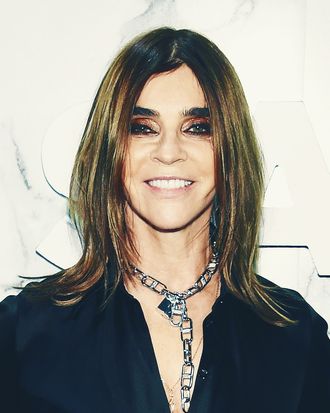 Photo: Dimitrios Kambouris/Getty Images for Saks Fifth Avenue
Carine Roitfeld, fashion-world icon, the CR in CR Fashion Book, and the number-one person who shows up after you Google "how to dress like a French woman," just launched something you can wear with any outfit: luxury fragrance. For the former Vogue Paris EIC, it's the ultimate accessory. It'll look slightly different on everyone because perfume is invisible, but Roitfeld has created an impressive seven different scents for her debut collection, called Carine Roitfeld Parfumsso, so wearing it means you'll never have to repeat a look in the span of an entire week.
The new collection is comprised of genderless scents inspired by "lovers" living in seven of Roitfeld's favorite cities. Lovers is in quotes because they're not all specific, real-life people she's putting on blast (Roitfeld is very aware that one "lover" shares the name of her business parter and son, Vladmir, for example). Instead, they're more of an embodiment of each city's vibe and the memories and feelings Roitfeld associates with them, all bottled into something you can easily call by a name.
There's Aurélien in Paris, Carine's home, who smells like spicy florals; and Orson in New York, Carine's second home, who smells floral in a more sensual way. There's Vladimir in St. Petersburg, an ode to Carine's Russian heritage and her son (Vladimir), who is more of a warm amber. There's Kar-Wai in Hong-Kong, who smells of osmanthus blossom; and George in London, who is a fresh and green. Lawrence in Dubai is a leathery floral, and Sebastian in Buenos Aires smells spicy and woodsy all at once.
While each "lover" sets a different mood, all are wearing the same uniform: an elegant, black bottle with an ergonomic, hollowed-out shape that's very satisfying to hold, complete with silver accents and a silver name tag. It's a very sexy outfit, which is not entirely surprising considering it was designed by a woman whose trademark look often involves stilettos, a smoky eye that doesn't look contrived, and a hefty serving of black. Other evidence of the fashion editor's touch includes the black-and-white campaign imagery, which depicts waist-down shots of lovers in each city, in which Roitfeld herself models.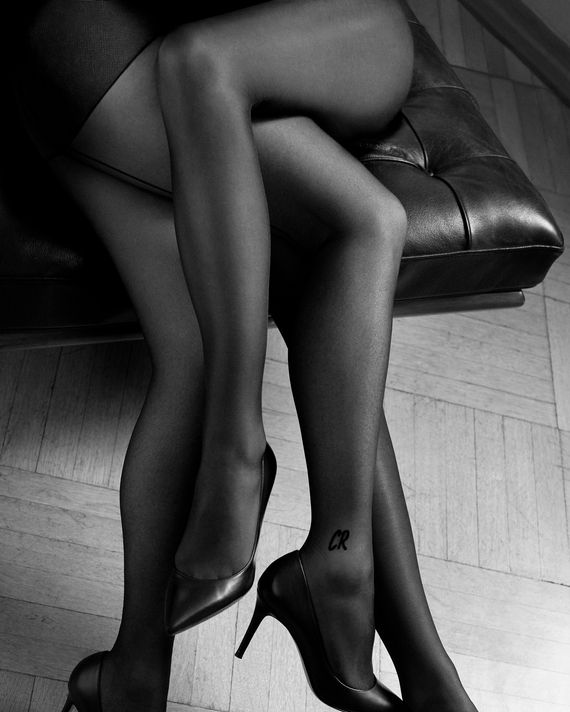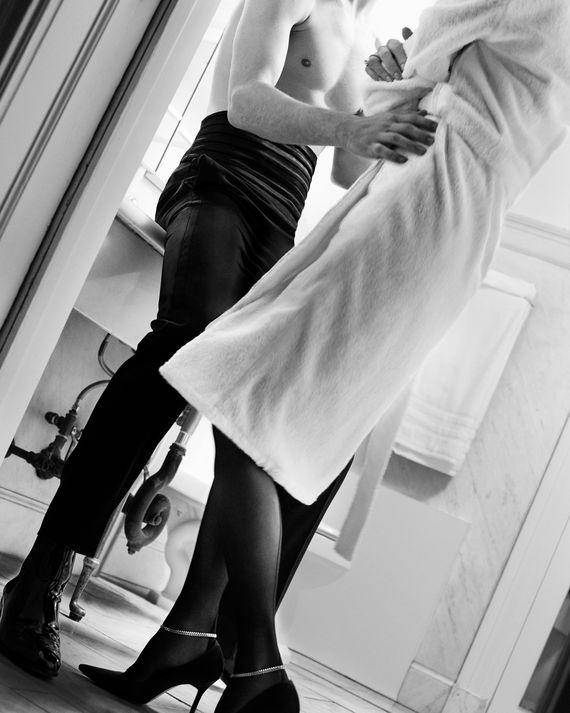 Creating the"lovers" was a labor of love. It took Roitfeld and her collaborators, renowned perfumers Aurélien Guichard, Pascal Gaurin and Yann Vasnier, and her son Vladimir Restoin Roitfeld (who is also president of CR Fashion Book Ltd., and CR Studio, the full service creative and production agency that works with Dior, Chanel, and Yeezy), over eight years to develop the collection.
To celebrate the May 6 launch that's been a long time coming, Roitfeld will be hosting an immersive pop-up shop in Soho at 158 Mercer St. that opens Sunday, May 5 and run through May 12 (the seven days between tomorrow and Mother's Day). In the space designed by renowned fashion show producer Etienne Russo, shoppers can smell each "lover" in person, preorder their favorite, and win a CR-signed limited edition Yeezy T-shirt if they're the first 200 people in-store on Sunday.
An excellent way to pregame that other thing that's happening on the first Monday in May. See you there!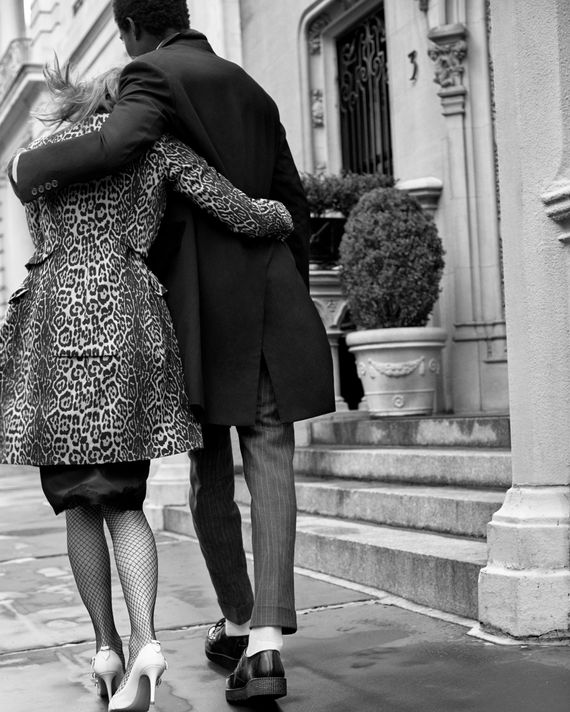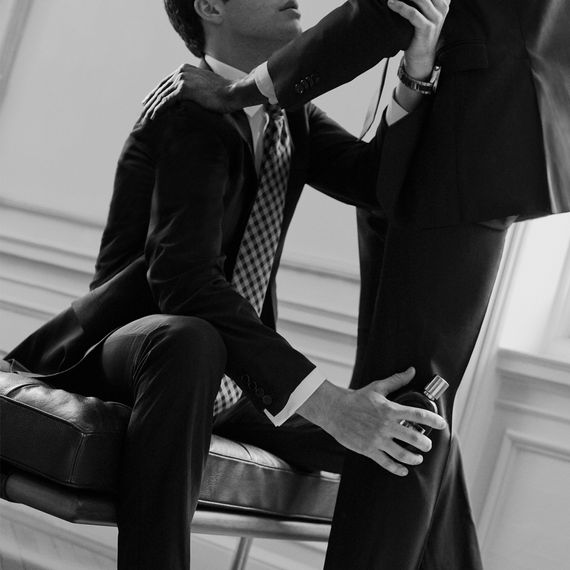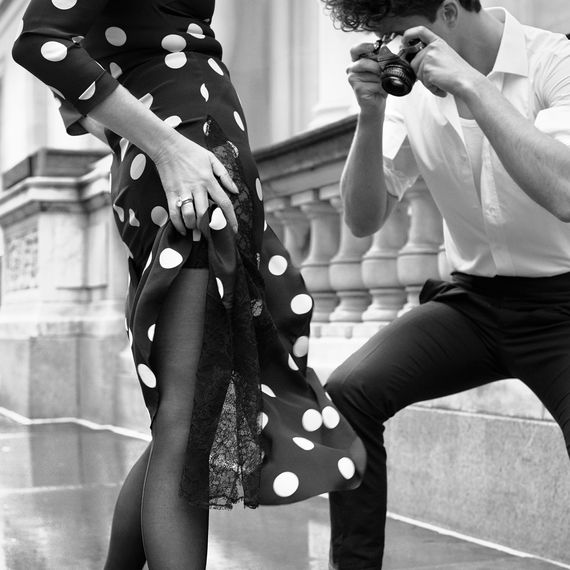 Carine Roitfeld Parfums, $285 each, will be available May 6 exclusively at Net-a-Porter and www.carineroitfeld.com.