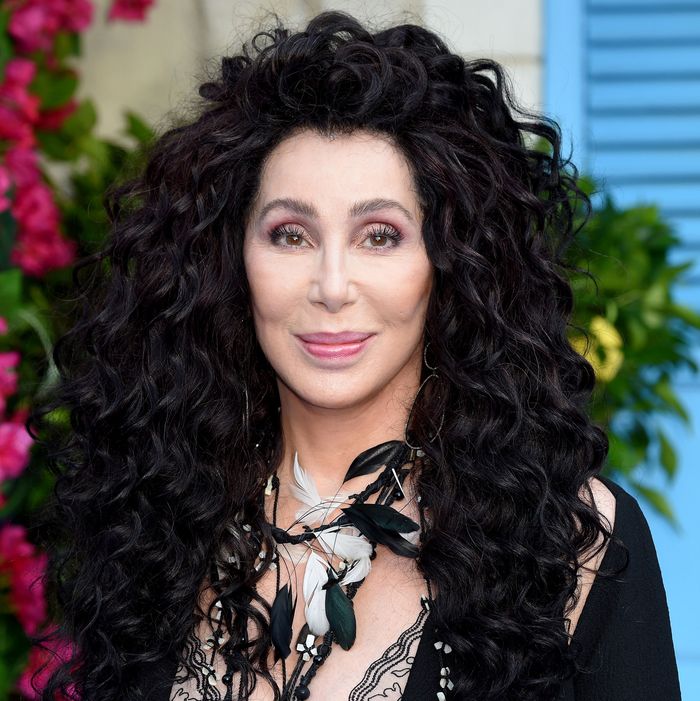 Photo: ANTHONY HARVEY/AFP/Getty Images
Cher and start spreading the news. National treasure Cher will soon be releasing a gift to the beauty industry: A new perfume called Eau de Couture. As you might expect, the scent will really make you Believe, particularly in yourself.
In talking to Women's Wear Daily, Cher described the fragrance's effect as "very touchy-feely. " "It makes you want to hold onto yourself," she explained. If you want to know what it smells like to give yourself a hug as you rock to-and-fro listening to "If I Could Turn Back Time," it might be a spicy vanilla oriental, with notes of bergamot, neroli, jasmine and vetiver.
In addition to being a prolific Tweeter and emoji lover, Cher is a longtime perfume fan. "I know there are people, who don't want to have anything on them and I cannot even go to that place," she said. This will be her second perfume since 1987's Uninhibited (you can still find the occasional bottle online). The scent will be in partnership with Scent Beauty and be "gender inclusive." It will be tentatively released in fall 2019, or in Cher time, when she's "ready."