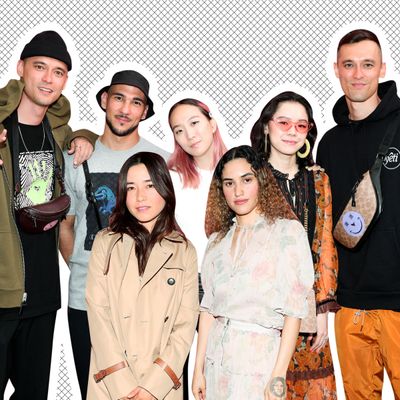 Guests at Coach's Rexy Remixed launch party in West Hollywood on Tuesday, from left: Tom Bray, Eri Ali, Maya Erskine, Kathleen Tso, Empress Of, Vicki Ho, and Arthur Bray.
Photo: BFA
Coach has released a new collection called Rexy Remixed, a line of clothes, accessories, and shoes with specially designed prints of the brand's beloved mascot, a cute T.-rex dinosaur named Rexy. For a special collaboration, Coach invited several young Chinese artists to reimagine the Rexy logo on handbags, scarves, T-shirts, and sneakers. The artists include twin brothers Arthur and Thomas Bray and Erisen Ali of Yeti Out (a London-based music collective); Sui Jianguo; Zhu Jingyi; and Guang Yu.
Coach held an intimate dinner on Tuesday at Night + Market in West Hollywood to celebrate the launch. Co-hosted with Yeti Out and Banana Magazine founders Kathleen Tso and Vicki Ho, the event brought together fashion insiders and celebrities like Maya Erskine of Pen15, Empress Of, and Tokimonsta. Guests munched on crispy rice salad with soured pork, green papaya salad, and pad thai at long tables decorated with delicate wildflowers, and attendees said it felt like a culturally significant evening. "It's great to be hosting the collaboration launch, which is timed with Asian Pacific American Heritage Month," Tso said at the party. "We're happy to bring the community together."
The Rexy Remixed collection was first seen on the runway at Coach's pre-fall 2019 show in Shanghai. The artists' Rexy logos include ink drawings, a distorted photo, and a hand-drawn graffiti print, all riffs on the cute green dinosaur. See pictures from the party below, followed by our favorite pieces from the collection.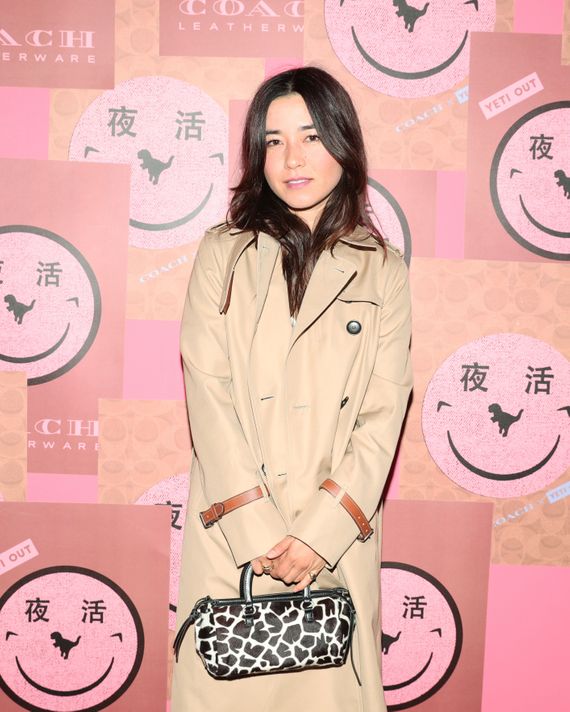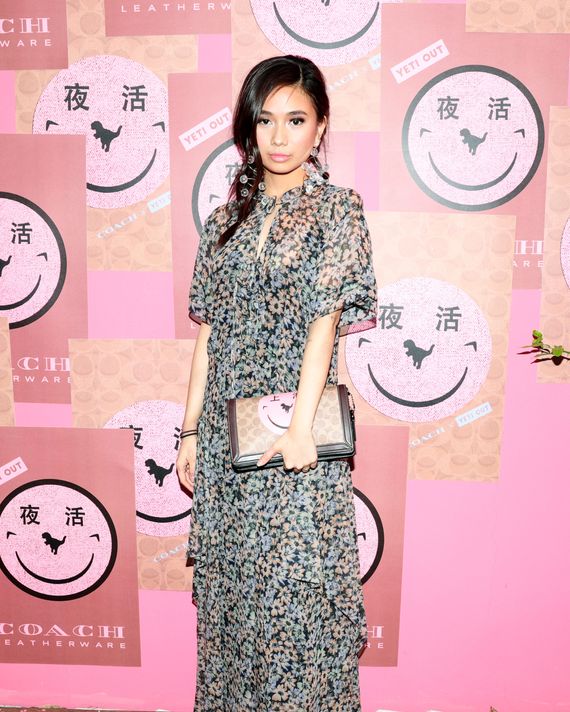 Shop the Story
If you buy something through our links, New York may earn an affiliate commission.