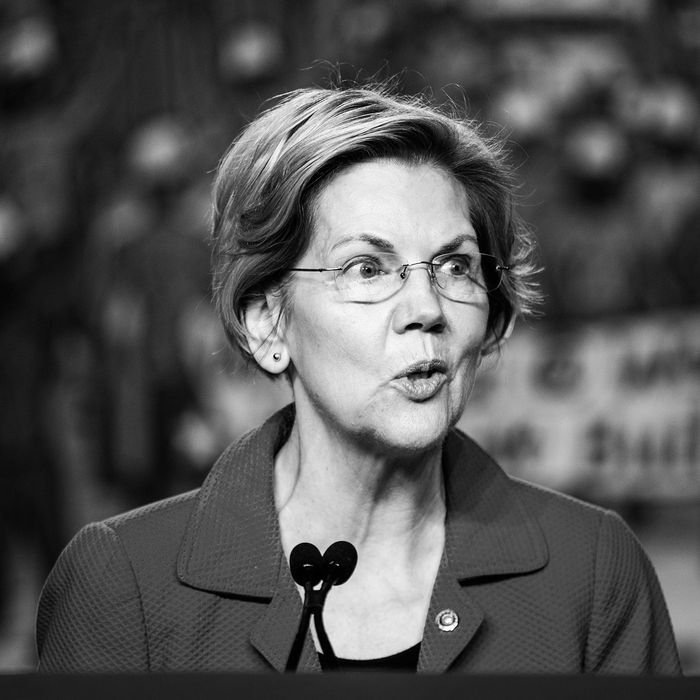 Photo: Zach Gibson/Getty Images
Senator Elizabeth Warren continues to do all of America's homework, plus extra credit, and now she's even got a nifty calculator that can tell you just how much easier life will be with her as president.
On Friday, Warren's campaign rolled out an interactive tool that allows people to figure out in a matter of seconds how much of their student-loan debt would disappear under her recent policy proposal to cancel most outstanding student-loan debt. If you have such debt, and a few keystrokes to spare, there's a 75 percent chance you will discover that under Warren's plan "YOU'LL BE DEBT-FREE!"
According to the candidate's website, her plan would cancel up to $50,000 worth of education debt for more than 95 percent of people who have it. The plan would cost $1.25 trillion over ten years, paid for with a 2 percent tax on fortunes that exceeds $50 million, an "Ultra-Millionaire Tax," that will affect 75,000 families. The full proposal, outlined in a Medium post, also calls for investing an additional $100 billion in Pell Grants (need-based federal grants designed to assist low-income students) over the next ten years and create a fund for HBCUs (historically black colleges and universities).
While some Democratic presidential candidates have said they support tuition-free or debt-free college, none has released a plan as comprehensive or as willing to dismantle student-loan debt as Warren's. She has a calculator that proves it. Meanwhile, Pete Buttigieg favors refinancing student debt and Joe Biden is offering monster hugs.