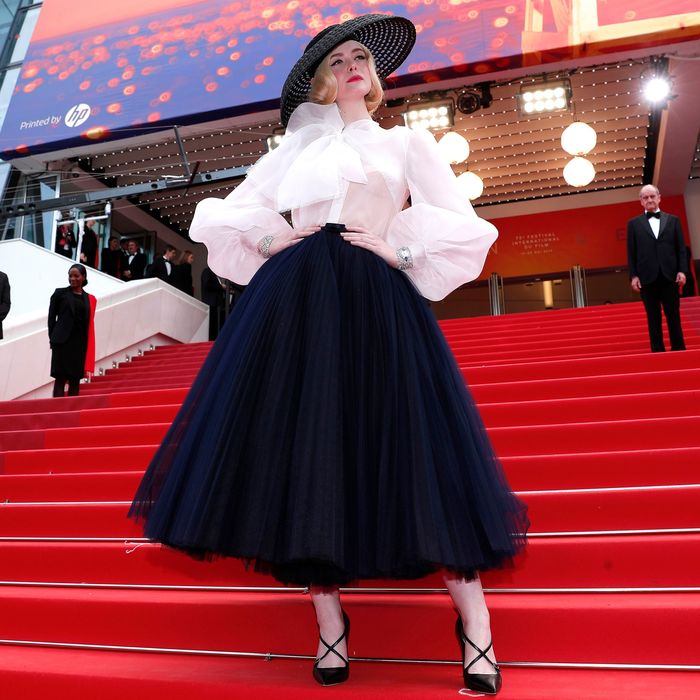 Photo: IAN LANGSDON/EPA-EFE/REX/Shutterstock
The Cannes Film Festival red carpet is known for its drama, but that generally comes in the form of leg slits, trains, and capes. However, Elle Fanning took the assignment (drama, Black Tie) and made it her own. In a beyond-feminine Dior outfit, she looked straight out of the '50s. And wow, is the effect great. She doesn't look like she's wearing a leftover costume from Grease — she looks like she's an illustration in an old issue of Vogue. (Even down to the pose.)
It's not the only great outfit Elle and her stylist Samantha McMillen have brought to the film festival. Her red-carpet gowns have consistently looked beyond 2019 trends to make a statement. Take the hot-pink ballgown she wore to a Chopard dinner. The color is very modern (celebs love giant pink gowns.) But it's incredibly structured, especially the top, making it look more Grace Kelly than Kacey Musgraves.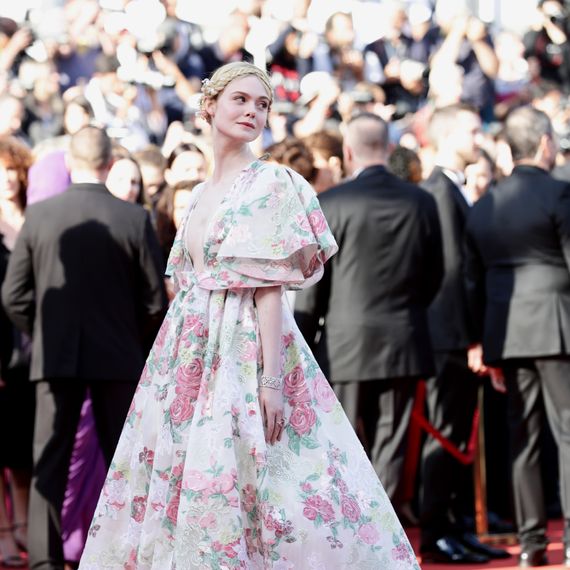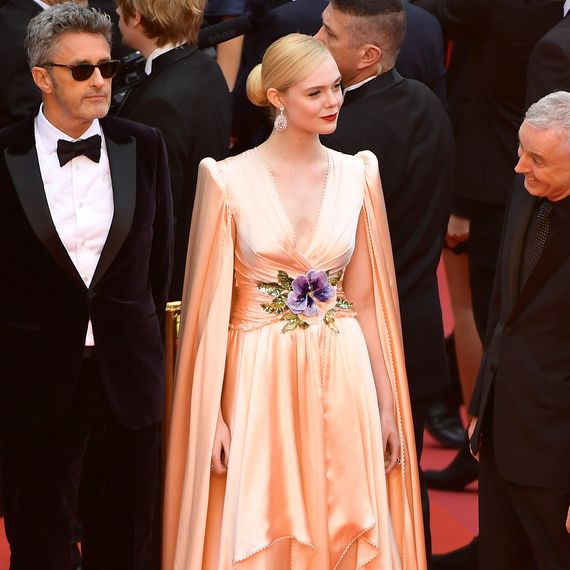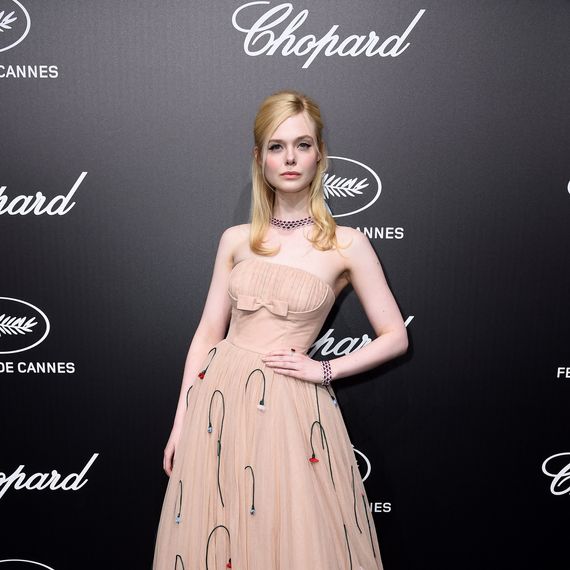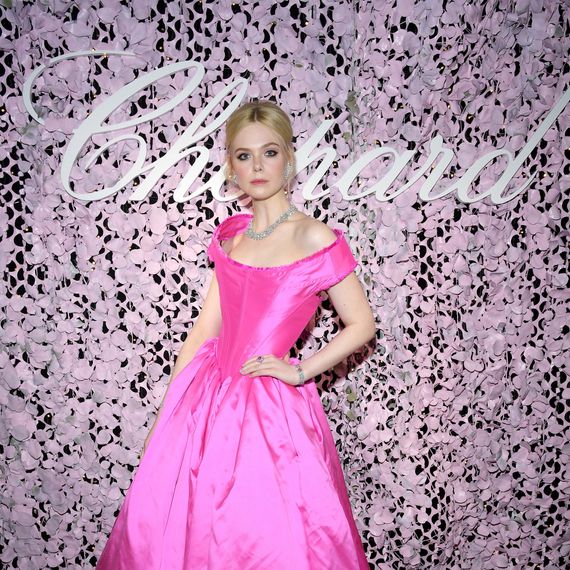 And her daytime outfits. Most of them are Prada, including a floral suit from the most recent runway show. They all look like what you'd expect from Elle Fanning — feminine, ladylike, and colorful.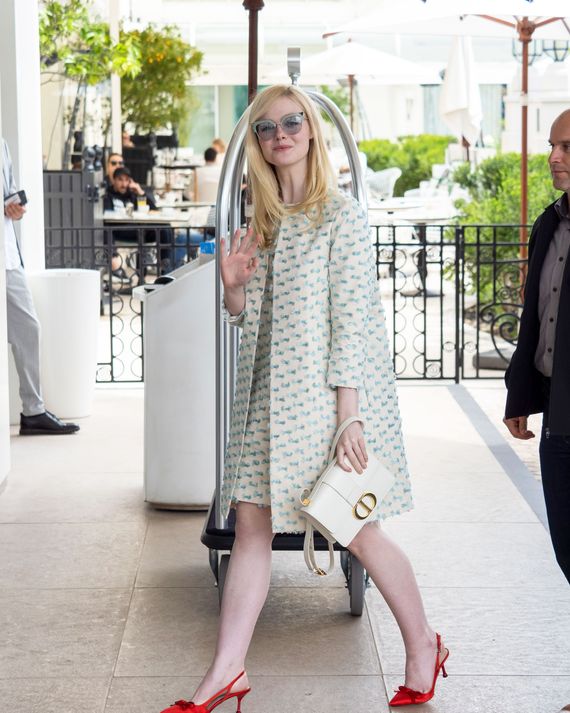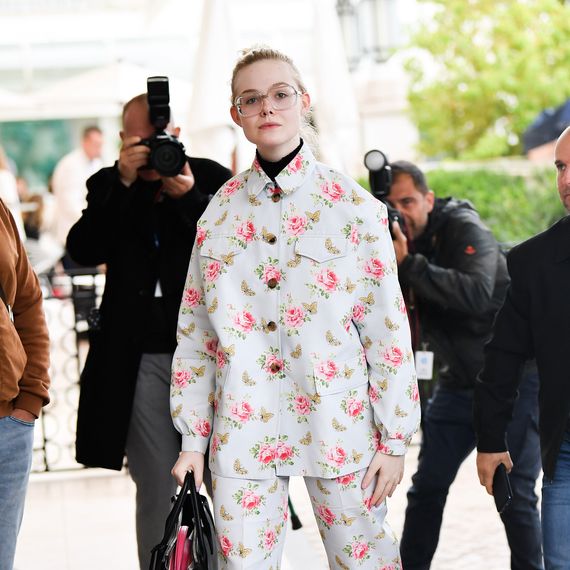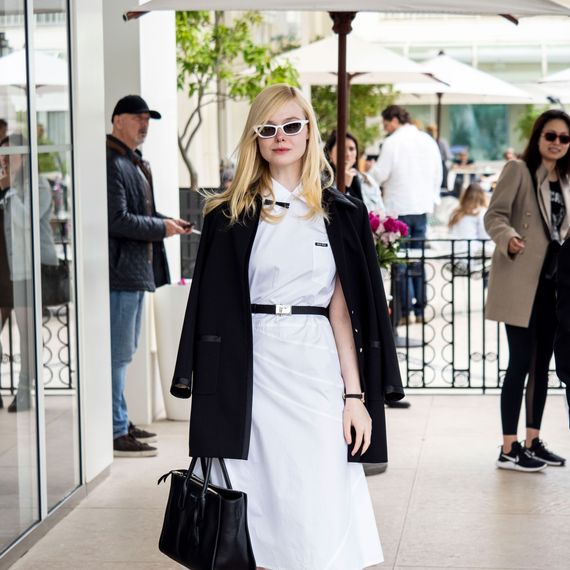 However, her Cannes experience hasn't entirely been a fairy-tale. Fanning fainted at a dinner because the corset on her Prada dress was too tight. Don't worry, she's fine. She let her fans know she was okay via an Instagram post that included the hashtags "#dresstootight" and "#timeofthemonth." Per Varitey, Colin Firth rushed to her side, while "shocked onlooker" Marion Cotillard "placed a hand over her heart." She's certainly committed to the bit: nothing says "old-fashioned starlet" like fainting because your corset is too tight.