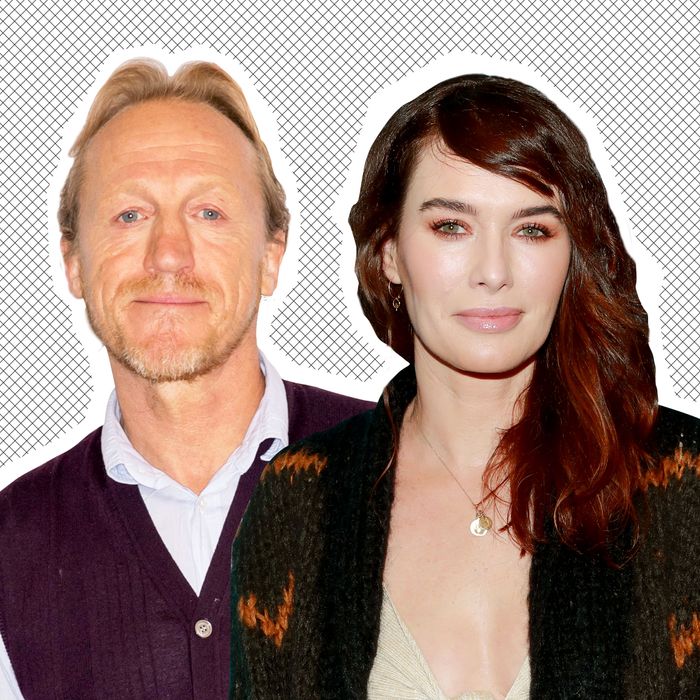 Jerome Flynn and Lena Headey.
Photo: Getty Images and Shutterstock
After eight grueling years Game of Thrones may be over, but the desire to avoid an ex-boyfriend is forever.
At least that appears to be true in the case of Lena Headey (who plays Cersei Lannister on the show) and Jerome Flynn (Bronn), who, according to reports, refused to be filmed together throughout the series due to an acrimonious breakup. The Sun reported over the weekend that although their character arcs intersect at times, the two are never seen in the same shot because Headey refused to be in the same room with him. It's not clear whether the feeling was mutual.
A source told The Sun, "They kept the full extent of it secret but it was a very turbulent relationship and it has been very awkward on set … Lena has opened up to her trusted friends. She appears to have a genuine hate towards him."
The timeline of their relationship is murky. The Sun reports that the two were romantically linked as early as 2002, and "Page Six" reports that their relationship was over by the time GOT aired in 2011.
Though their breakup has quietly made its way into gossip columns for some time, it's reemerging now on the occasion of the show's finale. In 2014, a GOT crew member told The Telegraph, "Jerome and Lena aren't on speaking terms any more and they are never in the same room at the same time … It's a pity because they appeared to have patched things up for a while, but now the word is they should be kept apart at all costs."
With the series behind us, and spinoffs yet to be filmed, hopefully we are all getting some closure today.