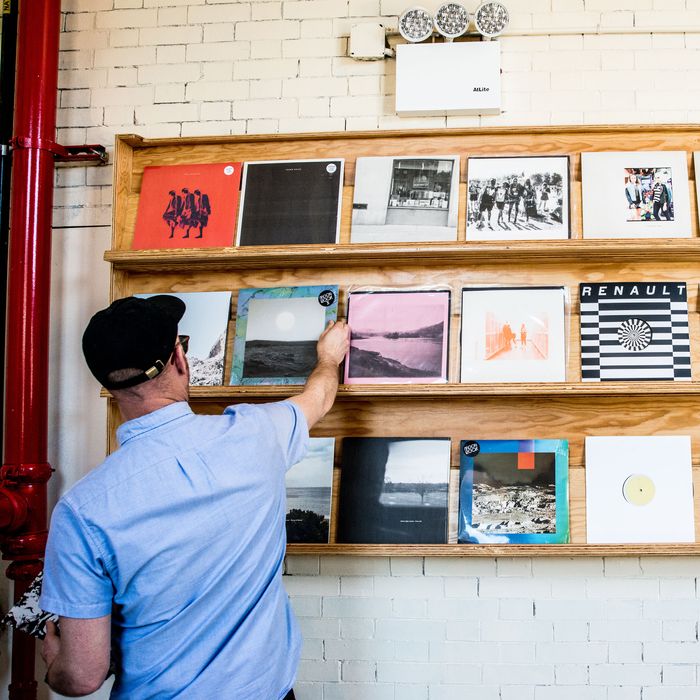 As someone who still devours print magazines (and not just because I'm employed by one), I keep a mental list of the few remaining newsstands in New York, like Casa Magazines in the West Village and Iconic Magazines on Mulberry Street. Now the list extends all the way to Gowanus, Brooklyn, where Import News has a new dedicated space inside Public Records, a café, bar, and performance venue that opened earlier this spring.
Founded by Ken Miller and Sasha Laing, Import News stocks hard-to-find indie publications from around the world with a focus on music, art, and culture. On the shelves at Public Records, you'll find titles like Record, Electronic Sound, Gusher, and the last-ever print edition of Maximum Rocknroll. The café will also sell a selection of vinyl records from labels run by partners and friends of the venue, including Scissor & Thread, Kingdoms, Let's Play House, and Throne of Blood.
In unexpected spaces like this former animal shelter–slash–vintage guitar shop, the spirit of old-school media lives on.
Public Records is at 233 Butler Street in Brooklyn. See its hours of operation here.