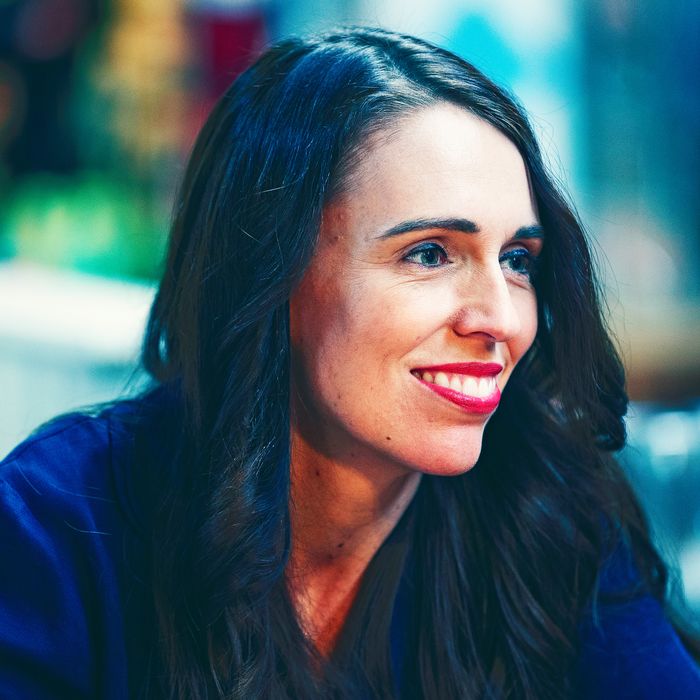 Jacinda Ardern.
Photo: Hagen Hopkins/Getty Images
And now, some nice news: Jacinda Ardern, the prime minister of New Zealand, announced on Friday that she is engaged to her longtime partner Clarke Gayford, the New Zeland Herald reports.
Ardern, 38, and Gayford, 41, welcomed their first child, Neve Te Aroha, in June 2018. Ardern became the youngest woman to ever be elected as prime minister in New Zealand in 2017, and with the birth of her daughter, also became the second elected official to ever give birth while in office. The politician and Gayford — who hosts a fishing TV show called "Fish of the Day" — also memorably brought their baby to the United Nations General Assembly in September 2018 because Ardern was still breastfeeding.
NBC News reports that after Ardern was spotted wearing a ring on Friday, a representative for the prime minister confirmed the engagement. The couple met about six years ago, when Gayford went to complain to a lawmaker about proposed security legislation changes. He bumped into Ardern in the process, per NBC News, and they've been together ever since.
It's unclear when, exactly, they got engaged, but her spokesman told NBC News that Ardern has been wearing her ring since Easter. It's also unclear who proposed to whom; in January, when asked by the BBC whether she would consider asking Gayford to marry her, Ardern said, "Absolutely, I'm a feminist, but I want to put him through the pain and torture of having to agonize about that question himself." She added, apparently joking, "That's letting him off the hook, absolutely not."
Congrats to the happy family.