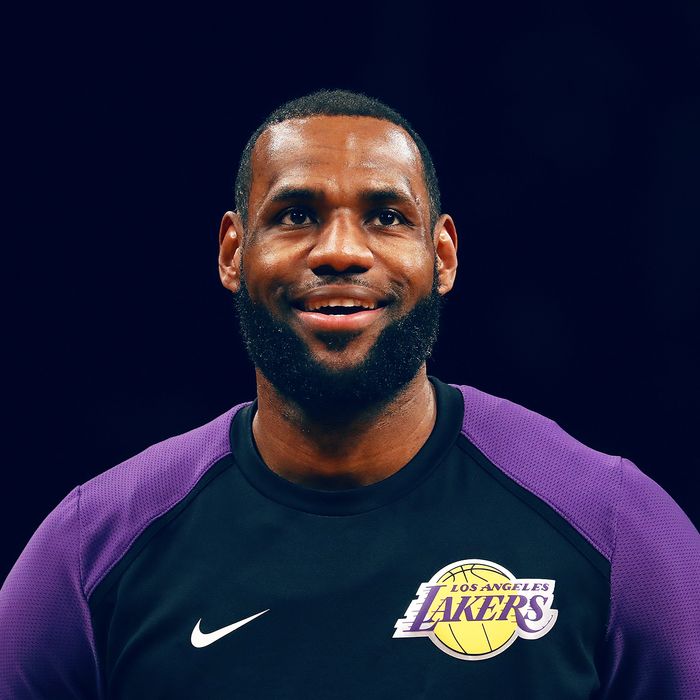 LeBron James.
Photo: Al Bello/Getty Images
LeBron James may be one of the greatest athletes around, but it turns out he has another … well, you might say … burning passion outside of the sport of basketball: He loves candles. And I do mean LOVES.
The extent of the Los Angeles Lakers star's love of candles was revealed thanks to a new interview with GQ. When discussing his travel must-haves, James started out by explaining how he packs his "size 15, 16" (!!!!!!!) shoes, before going on to list some other essential items, which notably included a casual reference to "my candles." He told GQ:
"I have to light a candle in my room on every road trip while I'm in my room. It has a lot to do with the energy of the universe. I'm very high on that — I actually get that from my wife. But I also just love the smell of candles."
But lest you think that's all he has to say on the matter, James continued:
"You know, hotel rooms can have a stagnant smell. I think a candle gives it a fresher smell. I can bring some home with me, it makes me very comfortable. So the energy, the essence, behind a candle, and also the smell quality of just keeping me as comfortable away as I am when I'm home."
James's candle discussion didn't stop there. He explained that Diptyque is one of his favorite candle brands. And if he happens to run out of candles when he travels, well, he just goes out and gets more at the hotel gift shop. Hot tip: apparently the Four Seasons carries a great candle line. ("I don't know the brand that they work with, but they have great selections of candles," he said.)
While all this may have prompted the New York Post to (rudely) declare that James's candle obsession is "out of control," I just absolutely love everything about his nice and wonderful passion. I hope he's burning a peaceful candle right now!