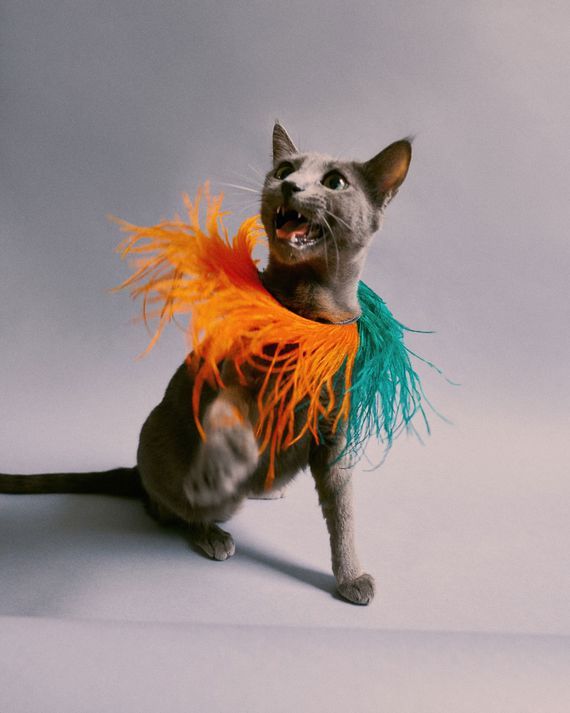 Charles Darwin's theory of natural selection suggests that birds have feathers not just to help them fly or shield them from the elements, but also to attract a mate. The more beautiful a male bird's plumage, the more likely he is to catch a lady bird's eyes. For consumers of fashion, this theory has always rung true. Wear something as attention-grabbing as Loewe's colorful feather earrings (above) and you'll surely turn heads.
Recently, though, the Times magazine ran an article that challenged Darwin's theory of natural selection. It suggested that beauty in the animal kingdom might have nothing to do with survival, after all: that beauty simply exists for beauty's sake.
I still don't fully understand the details, but I can appreciate this from a fashion perspective as well. To follow the example set by Loewe's spring 2019 runway show, you only need one earring, worn as an asymmetrical statement. It dances elegantly as you move, gently brushing against your cheek — and suggesting that at the end of the day, the best reason to embrace fashion is not to impress others, but simply to tickle yourself.