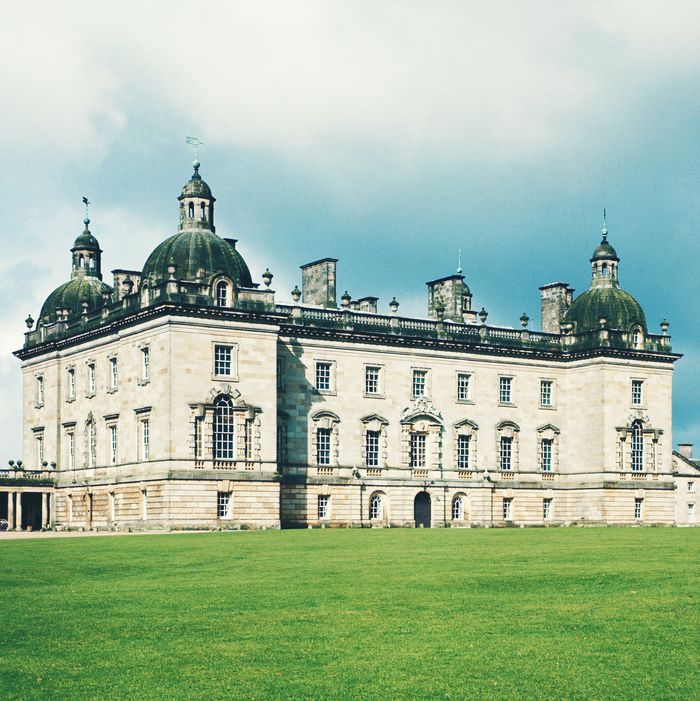 Houghton Hall.
Photo: Angelo Hornak/Corbis via Getty Images
Summer is almost here (thank god), and we all know what that means: It's time to plan a vacation. And if you're interested in skipping your annual camping trip upstate and/or heading out abroad, why not consider stopping by Norfolk, U.K., where you can visit the home of the Marchioness of Cholmondeley, a person whose title you recently learned to pronounce?
In case you need a brief refresher (or if you've been been repeating "Marchioness" and "Cholmondeley" to yourself so many times that your memory has been erased), the Marchioness, Rose Hanbury, and her Marquess husband, David Rocksavage, are part of the Turnip Toffs — yes, they are really called that — the wealthy aristocratic crowd north of London. Rose recently found herself in the midst of tabloid rumors involving an alleged rift with Kate Middleton and gossip over whether something happened with Prince William. (He reportedly threatened to sue over those rumors.)
Remember now? Okay, you're caught up.
Well, thanks to Celebitchy, we recently became aware that Houghton Hall, the East Anglia residence of the Cholmondeleys, is open to the public in the summer — and, per the Tatler, the estate has what sounds like an extremely fancy art exhibit going on right now. Apparently public attendance to the estate can be kept quite limited, but visiting the house could be your one chance to pretend you are in the Turnip Toff set, which we assume entails a lot of gin, probably suits of armor everywhere (don't you think?), and maybe also living out the plot of Downton Abbey (but in contemporary times).
Sure sounds like an ideal holiday.