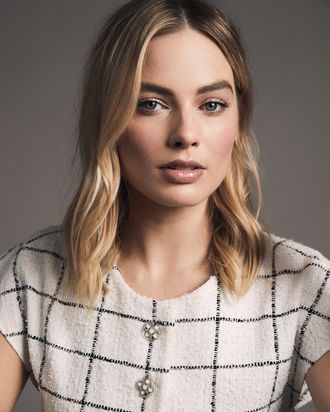 Margot Robbie.
Photo: Courtesy of Chanel
Margot Robbie, self-professed Gryffindor, has a new addition to her résumé. Chanel announced today that the actress and terrible texter will be the brand's new fragrance ambassador (she was previously one of their fashion ambassadors).
This is the second time that Robbie has smelled great for professional reasons. In 2016, she represented Calvin Klein's Deep Euphoria scent. Congratulations to Robbie, and we look forward to seeing her in a wonderfully dramatic fragrance ad film very soon. Hopefully, pizza and cereal might be involved.