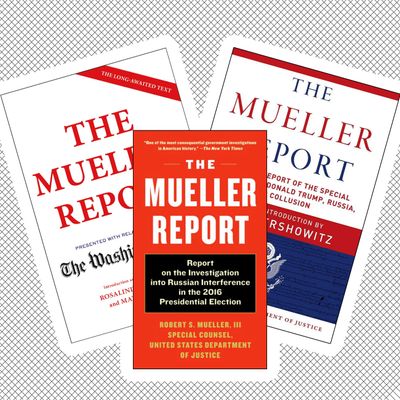 For those of you who want to follow along with MSNBC's research department from home, the Mueller Report now exists in book form. And recent sales reports indicate that's a lot of you.
Even though the report is free online, Special Counsel Robert Mueller's entire investigation into alleged ties between Donald Trump's winning campaign and Russian operatives has debuted at No. 1 on the New York Times' nonfiction best-sellers list. BookScan reports the book sold 42,000 copies in its first week.
Not to get all conspiratorial about it, but I have a theory about the Mueller report. My theory is that a large portion of its sales can be attributed to people squirreling away copies to give to their dads on Father's Day.
Forgive my generalizations, but dads love 1) political thrillers 2) saying they've read stuff 3) especially when they've actually read it and 4) getting presents from their kids. Is it a coincidence that the report was released mid-April when searches of Father's Day gifts begin to rise? I don't know!
Of course, the Mueller Report possesses other charms. It's a 300-page tome you can speed-read on the subway (gotta love redactions), and it helps inform the citizenry that the president is embroiled in a truly startling amount of sketchy shit (so much of what goes on in this country does). It may not be the soundest environmental choice, but you'd be supporting the publishing industry for somewhere between $15 and $9.99, depending on which purveyor you go with.
Or you could send your dad the PDF.