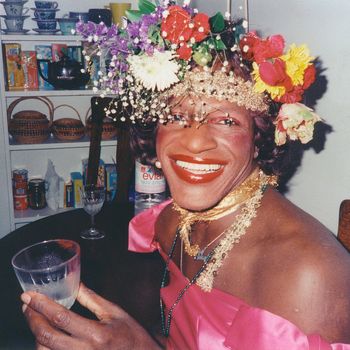 Marsha Johnson.
Photo: Netflix
Fifty years after the Stonewall Riots, a series of demonstrations that served as a catalyst for the gay-rights movement, New York City will honor two revolutionary transgender activists in a new monument.
On Thursday, Mayor Bill de Blasio and First Lady Chirlane McCray announced the two new women to be commemorated as part of the city's effort to remedy the "glaring" gender gap in public art: Marsha Johnson and Sylvia Rivera, two pioneering trans women of color who advocated for homeless LGBTQ youth and those affected by HIV. Per the New York Times, this monument will be one of the first in the world constructed of trans individuals.
"Transgender and nonbinary communities are reeling from violent and discriminatory attacks across the country," de Blasio said. "Here in New York City, we are sending a clear message: We see you for who you are, we celebrate you, and we will protect you. This monument to Marsha P. Johnson and Sylvia Rivera will honor their pioneering role in the fight for human rights in our city and across the world."
Speaking to the public perception of the LGTBQ-rights movement as largely "white, gay [and] male," McCray said in a statement to the Times, "This monument counters that trend of whitewashing the history."
Though officials have yet to determine the exact location of the statue, which is expected to cost approximately $750,000 and to be constructed by the end of 2021, the proposed location is at Ruth Wittenberg Triangle in Greenwich Village.