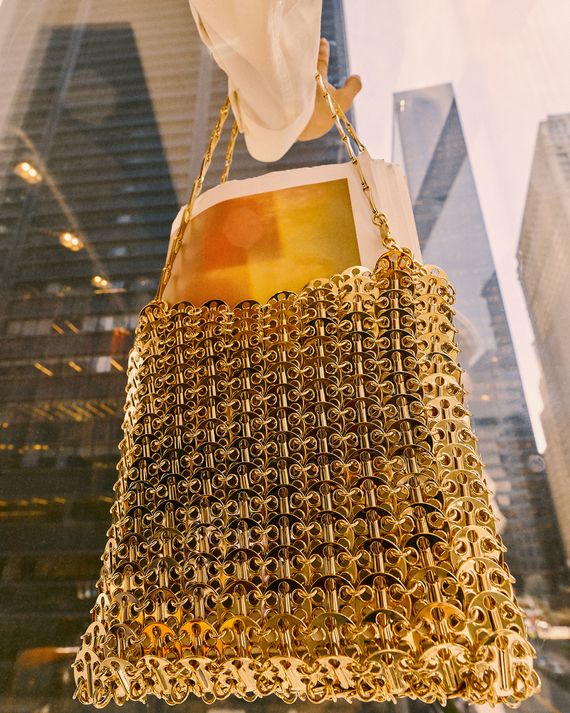 When the Spanish fashion designer Paco Rabanne first introduced his chain-mail dresses in the 1960s, they were the epitome of forward-thinking design. His breakout show in Paris was bluntly titled "Twelve Unwearable Dresses in Contemporary Materials," and incorporated everything from plastic to metal paillettes, which were wired together, rather than sewn. It was the height of the Space Age, and his creations read as a shiny vision of the future. You could imagine wearing them to a cocktail party uptown, or all the way on the Moon. Jane Fonda famously wore his designs as a sexy space agent in Barbarella.
Today, the brand's 36-year-old creative director, Julien Dossena, is revising Rabanne's vision for an Elon Musk age, when a trip to Mars doesn't feel so far off. This gold chain-mail bag from the spring 2019 collection, for example, gives the material a modern update. It's light enough to carry, dense enough to contain loose change, and strong enough to double as a shield. We might be looking to the stars, but there's definitely still use for wearable armor on Earth.
Shop Similar Styles
If you buy something through our links, New York may earn an affiliate commission.