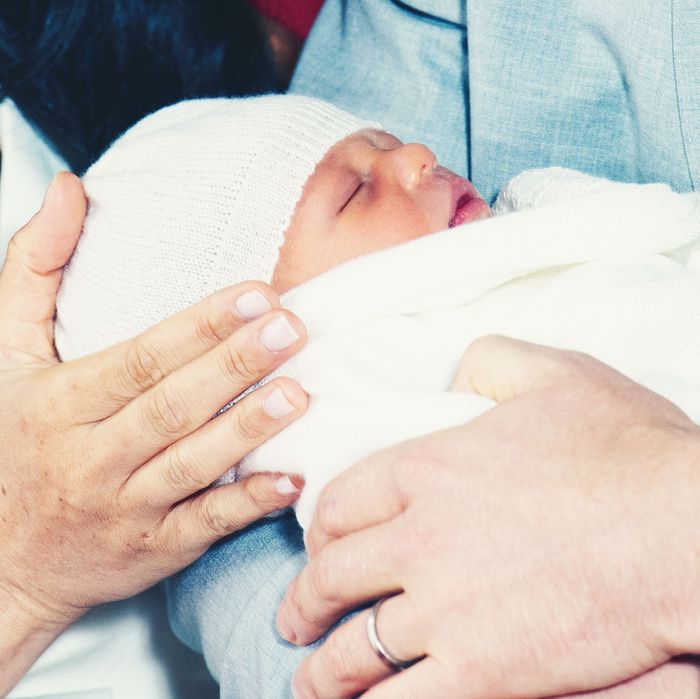 Master Archie.
Photo: DOMINIC LIPINSKI/AFP/Getty Images
At approximately 4:40 p.m. London time, people named Archie around the world came together to collectively utter a variation of well, shit. Meghan Markle and Prince Harry's baby, who one royal expert predicted would receive an "unusual" name, had been given the name Archie. Full name, Archie Harrison Mountbatten-Windsor. Nickname, Master Archie. Archie Archie Archie Archie Archie.
Many Archies had emotional responses to the news. Some were indignant and annoyed, while others took what was truly the perfect opportunity to proudly claim, I'm Baby. Most, at the very least, felt something.
When activist Archie Gottesman heard about the Royal Baby news, she was "actually a little pissed." "Because I'm a woman named Archie, it's always sort of been my thing, and in general there aren't many people named Archie," she said. She did, however, concede that Meghan and Harry "picked a very good name." Archie McLean, a journalism professor at Mount Royal University in Calgary, had a somewhat similar reaction. "I've always liked my name — it's unique but not too unique," he said. "Forget that now … the global Archie community is about to get a lot bigger."
Riverdale's Archie responded to the news this afternoon (he's "proud" fwiw), and now we simply await Prince George's — excuse us, Archie's — reaction.