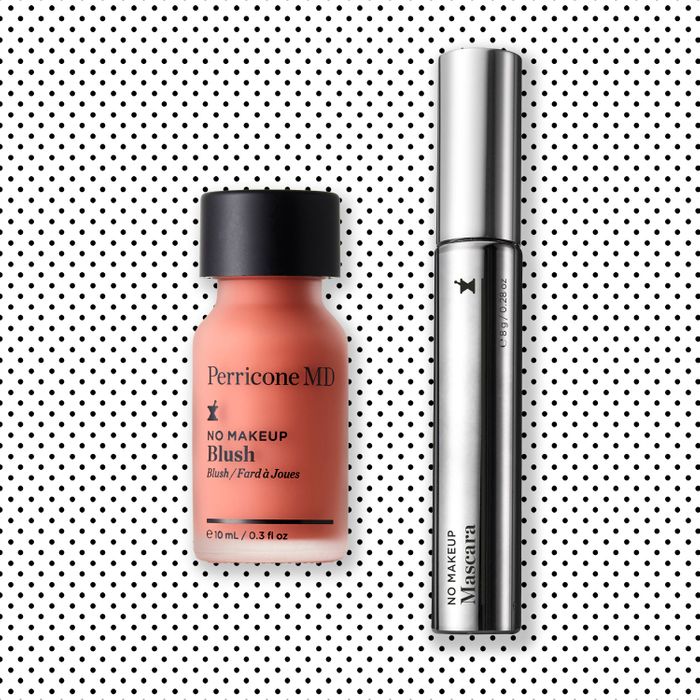 Photo: Courtesy of the Retailer
The skin-care line Perricone MD first launched a No Makeup makeup collection in 2014, but I honestly cannot remember my initial experience with it, which probably means it wasn't a great one.
Seems like I wasn't alone. Since then, the company went back to the lab and updated its formulas with new ingredients and new technology. The reformulated products arrived a few weeks ago, and I am madly in love with three of them.
The No Makeup Foundation Serum SPF 20 offers coverage and skin-perfecting ingredients like neuropeptides and daisy-flower extract. It blends in really easily (I use a foundation brush — not theirs) and makes my complexion look more even and, well, awake. Perricone offers it in eight shades, which is more than it used to have but probably not enough.
The No Makeup Mascara had me skeptical at first. It glided over my lashes so cleanly that I was initially worried there would be no impact. But there is; My lashes got longer but not thicker, which is exactly what I want from my mascara.
The No Makeup Blush is my favorite, though. The liquid formula has a wand applicator that deposits just the right amount with one swipe, after which I blend it quickly into my cheeks. It gives me that ideal just-ran-up-five-flights-of-stairs flush. And the only available shade, a coral-esque burnt orange, makes that flush look as though those stairs were especially chic, like the Spanish Steps in Rome at sunset, when I may or may not have just downed one Negroni.
If you buy something through our links, New York may earn an affiliate commission.