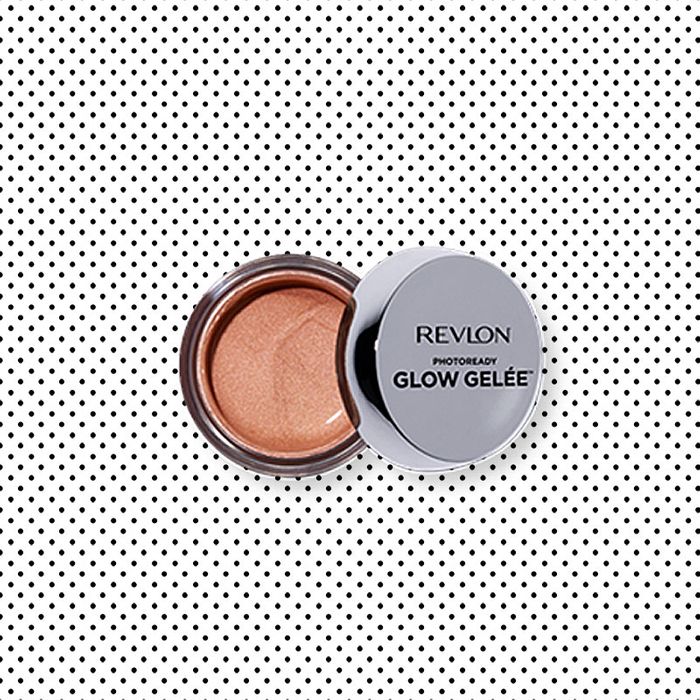 Photo: Courtesy of the Retailer
Despite the fact that contouring is finally moving in a more natural-looking direction, I remain a failure at the art of cheekbone sculpting. Therefore, I rely solely on my blush to help me look alive. I had been a powder-formula girl for as long as I can remember, but as my skin continues to get drier with age, these days I'll take my bits of moisture anywhere I can get it.
Revlon's Blush Gelee doesn't actually hydrate, but its bouncy, jelly texture glides on smoothly, and it leaves behind that went-for-a-run inner glow that my powder blush has never quite been able to replicate. When I noticed that its formula contains a light-diffusing shimmer, it gave me pause (I don't do shimmer), but it's reeeeaallly subtle, with nary a glittery particle in sight.
Revlon felt so confident that this sheer formula works on every skin tone, they only made two shades — a blushy pink called Dazzle and the bronzier Good As Gold.
One of my favorite aspects of Blush Gelee is that it feels slightly cool to the touch. And now that we may finally be easing into no-coats weather, this cheek cooler is bound to become a welcome addition on sweltering mornings.
If you buy something through our links, New York may earn an affiliate commission.