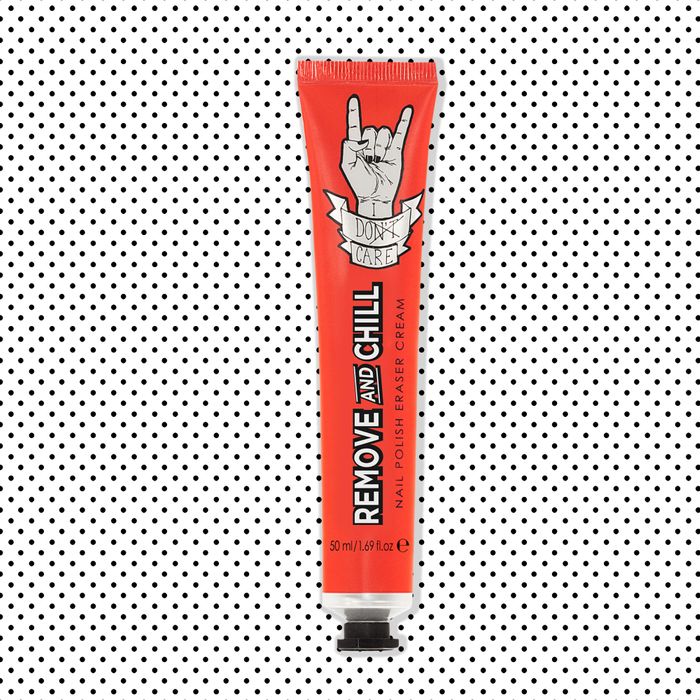 Photo: Courtesy of the Retailer
I hate the smell of nail polish remover nearly as much as I hate the smell of DHA (the chemical in self-tanners), and I really hate the smell of DHA. That's not the biggest reason I usually pass on polishing my fingernails (it's because I almost always smudge it up), but most standard polish removers just do not seem like something we should be inhaling on a regular basis.
The Sign Tribe is a new consortium of rather secretive product makers based in Frankfurt, Germany. Their nail polish remover comes in a tube, like toothpaste, and squeezes out in the form of an unctuous cream. When the ladies behind the product swore to me that they'd invented a nail polish remover that didn't smell bad, I was skeptical. But when I squeezed this thick cream onto my fingernails, it was with utter glee that I only smelled something mildly almondy.
These guys aren't making any clean-product claims. Its formula does contain a solvent, a preservative, and some polymers. Still, along with that scent-relief element, the argan oil and macadamia oil in the formula leave a shiny residue — which beats dry, red skin in my book.
All you do is deposit a hearty dollop over each fingernail, give it a few minutes, then grab a tissue and wipe it off. Granted, those few minutes require some patience — unlike with regular nail polish remover, which is made for the impatient — but I try to turn it into a meditative, or at least introspective, moment.
This stuff doesn't work on shellac or nail gels, and I did find that it worked much better on my fingernails than my toenails, which required repeat applications, despite being neither shellacked nor gelled. (I'm trying to ascertain why this would be.)
But otherwise, I think it's a game-changer. I might start getting manicures a lot more often.
If you buy something through our links, New York may earn an affiliate commission.