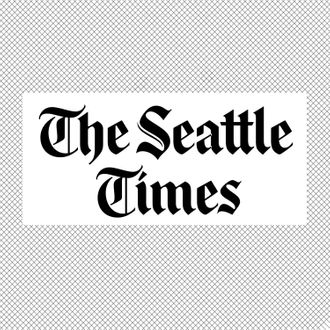 Seattle
Times
.
Photo: The Seattle Times
A Seattle Times reporter has been suspended from his job amid revelations that he sent a sexually explicit message to a Brooklyn-based journalist.
On May 5, just past 3 a.m., writer Talia Jane posted to Twitter a screenshot of upsetting DMs she had received minutes earlier with a then-unnamed user. (She obscured both his profile photo and Twitter handle in the initial post.) The conversation appeared to start off innocently enough: the message-sender, later revealed to be Seattle Times housing reporter Mike Rosenberg, suggested to Jane that she apply for reporting jobs. And then, over the next half an hour, Rosenberg escalated the conversation to an inappropriate level, sending Jane, "anyway, you're so beautiful" and "there is so much cum on your face."
"being a woman is totally normal and very cool," Jane wrote next to the screenshot, which quickly went viral. In several ensuing messages, which Jane also screenshotted and tweeted, Rosenberg said that his messages weren't intended for her — a claim he later repeated to Crosscut, though he declined to specify who they were intended for.
After posting several tweets in which she kept Rosenberg's identity anonymous, Jane revealed his name, she said, after he sent her "an email asking for empathy to not out him and promised a $1,000 donation to NOW." She also emailed several editors at the Times about his behavior, which she called "predatory."
Jane insisted in another tweet that her intention was not "to end anyone's career," but that "if the consequences of his actions are that he loses his job, then that's wholly his responsibility." She continued: "his behavior is not my fault."
On Sunday afternoon, the Times announced on Twitter that the publication had suspended Rosenberg "pending an investigation by [their] human resources group." Around the same time, executive editor Don Shelton emailed Jane, "We do not tolerate this kind of behavior," per a screenshot she tweeted of the message. The Society of Professional Journalists for Western Washington, on which Rosenberg was a board member, also said in a statement that it was "aware of sexual harassment allegations involving one of our board."
Jane did not respond to the Cut's request for interview, but tweeted that she "thought what [she] said already pretty clearly sums it up."
She finished her message with one request: "also, please unionize your newsrooms."