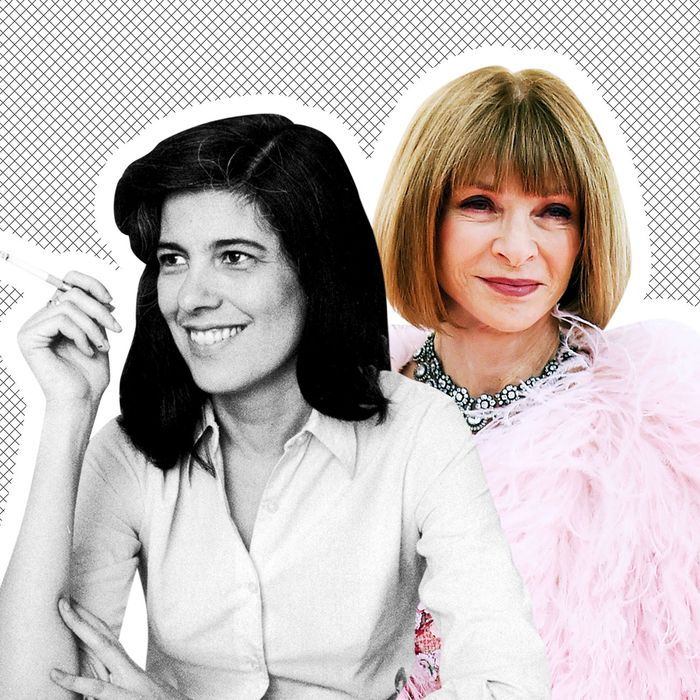 While occupying a dogmatic position about Camp one risks, herself, concocting an erroneous piece of Camp. To judge Camp is to betray it, as camp luxuriates rather than critiques. My defenses for covering the Met Gala's 2019 iteration "Notes on Camp" are that, primarily, I was asked. Following that, there is no one better equipped to monitor an arch charade staged by a New York City cultural institution.
Are you possibly asking: Where are you coming from here? I wrote against programmatic avant-gardism and the incorrect way to be silent. I once wrote that it was my distance from Camp that afforded me the best position to analyze its sensibility. That distance is greater, now. And while I believe that fashion is so wholly self-involved that it bears no shred of impulse to even be consistent, which would be a limit to its desire, I mean this as a compliment.
Now that you know a good deal about me, shall we review the evening's camp?
Alessandro Michele and Harry Styles
Who is this slight pirate with an earring askew, who asks us to say "pussy bow" for what we hope will be the final time? The sad scamp is a melancholic picture of minor troubles with an impossibly high waist and the pouty vacancy of the best androgynes. His date appears to have figured out the sacred geometry of ruffles.
Janelle Monáe
1) The naïve is so important to Camp.
2) The boldness of line and the glare of symmetry takes risks at every moment.
3) Risk itself could be the objective of Camp, as it dares, even unconsciously.
4) Camp and sorrow are obverse counterparts.
5) If untoward focus on "substance" arouses the arrogance of analysis, stop me right here.
Tom Brady and Gisele Bündchen
Bünchen and her jock arrived in their clothes. Though a natural elegance is as artificial as artifice, there is no spackle of Camp to be found. There are many elongated lines.
Lena Waithe and Kerby Jean-Raymond
Ultimately, of course, Camp is a form of affection for artifice. Here are two good sports and two champions of Camp, wrecking any misled sense of hierarchy that would be antithetical to Camp's life force. And its message, written on the back of Waithe's perfect suit, is: BLACK DRAG QUEENS INVENTEND CAMP, which is a crucial and satisfying point to make at this time. Without history, we are abandoned. Without the occasional spelling error, we are dull.
Billy Porter
Here is divinity herself, carried on the Herculean arms of muscular angels. She has arrived, though we do not deserve her, unbothered and gilded, winged and alit with passion like the phoenix. And who is more Camp than the phoenix, who bursts into flames and start life anew in the city.
Lady Gaga
Camp intensifies rather than clarifies. In its tender extravagances, it veils itself in as many sophistications as it can encounter. And why must we always want to unveil, as if the truth was rooting behind some extra layers? This costume doesn't necessary ask these questions, but it did have four separate layers!
Céline Dion
Céline Dion, a singer, made a joke that went: "I was ready to camp and sleep here all night." To treat the understanding of Camp as a game of intellect robs it of its satisfaction.
Lupita Nyong'o
Nyong'o's look is both excessively lacquered and also undone, bearing the tools for its creation within itself in wild neon spillage. There are the conditions of the unnecessary, the extravagant, and the overblown contained within one piece. Here we are, at our most high-spirited and pink, at our most: Camp.
Tiffany Haddish
The eye cannot respond quick enough to all this Camp. It destroys interpretation and that abolishes the senses. If the risk of the monolith is the truest threat to the decencies of our humanity, it is the deviation of line within this fabric that most threatens it at the root. It is a great masterwork, brave in our time, anti-fascist in its scope.
Florence Welch
Voila! Mysticism! This shoulder oracle possesses such a heightened degree of shimmer that it ensures itself Camp, pulling all nearby shipwreck survivors into its gravitational tug.
Caroline Trentini
To dress as a skeleton, to wear its contours and to mobilize its form, requires full commitment modified by revulsion.
Trevor Noah
Effort that has no concept of either "context" or "probable failure": This is Camp. And yet, over simplifying one's failures skips the point of Camp.
Cardi B
It is enlivening to witness dress that goes overboard while furiously clinging to the raft of the theme. Intense effort can bore when removed from character; Camp rewards character fastened to extravagance.
Jared Leto
One can get into a bad mood, looking for pure and unselfconscious expression.
Joan Collins
Alternately sensual and disastrous, Joan Collins arrives in a flurry of white. It shrinks neither from the banal nor the frantic, in an excess of truest Camp.
Tessa Thompson
Oh the mad confidences of this feckless tail, this stylish armature of dominance.
Alexa Chung
One cannot snare a sensibility into words. One can wear a dress that matches a hat that matches a tiny bag.
Janet Mock
As Camp is not Camp, but rather "Camp," this is not a mirrored gown with feathers but rather an "elegance." Once I wore a suit of a "bear," thus becoming an expert in quoted materials.
Kim Kardashian West
Dressed as someone newly emerged from a shower, carrying the drops with her. I am relegated to note: Between the withholding and secretive there is a gulf. For some, it is wider than others.
Constance Wu
The question of Camp isn't so much: Why beads? The question is, rather: When do beads acquire the particular character of Camp? And now, I can answer this question. It's in this dress!
Kristen Stewart
This is not Camp. However, to fail passionately with the buoyant innocence of spirit is Camp. So this is Camp, after all.