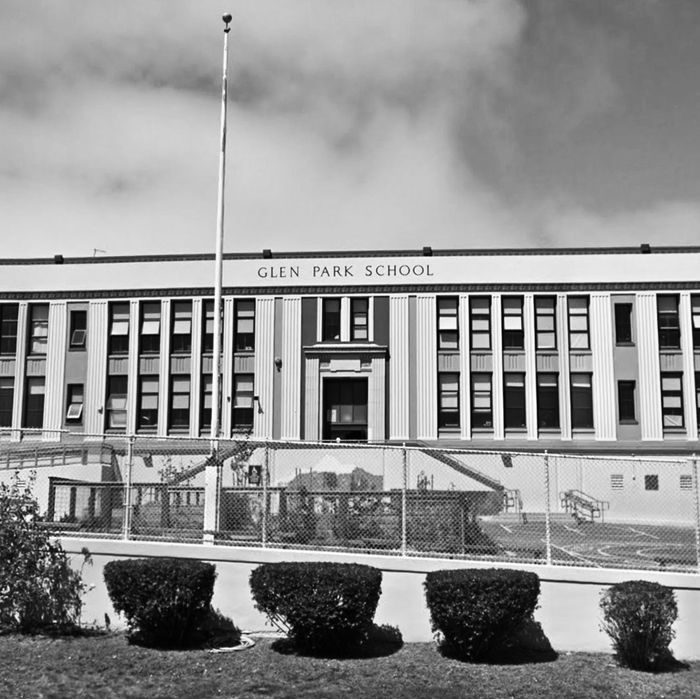 Glen Park Elementary School.
Photo: Google Maps
A California teacher who's on leave battling breast cancer isn't just facing mounting medical fees and lost income — she also has to use her own money to pay for her replacement while she's gone.
According to the San Francisco Chronicle, parents were appalled to learn that a beloved second-grade teacher at Glen Park Elementary School in San Francisco — who has not been named for privacy reasons — is being charged for her own substitute.
"[We] were outraged and incredulous — like, this can't be," Amanda Fried, whose two children attend the school, told the Chronicle. Community members launched a now-closed GoFundMe campaign to raise money for teacher, amassing more than $13,000 to help cover her various fees.
But as outrageous as the policy may seem, it's actually state law: According to a 1976 policy, public-school teachers are given ten paid sick days, plus an additional 100 days for illness. However, teachers who take extended sick leave have the cost of a substitute deducted from their salary while they're out. In California, this means a teacher on leave could end up paying $240 a day for a substitute, according to the Chronicle.
While the Chronicle's report incited outrage in the community, one group reportedly didn't respond with the same level of shock and disgust: teachers.
"The teachers have sort of shrugged — like, yes, that's how it is," Fried told the Chronicle. "That makes it even more sad, because teachers expect to be treated poorly."
There is, however, potential for change. In an email to BuzzFeed News, Susan Solomon, president of the United Educators of San Francisco, said that the union is speaking with members about the possibility of prioritizing sick-leave policies in next year's contract negotiations.
"As always, we look forward to making improvements in this and other parts of the contract," said Solomon.