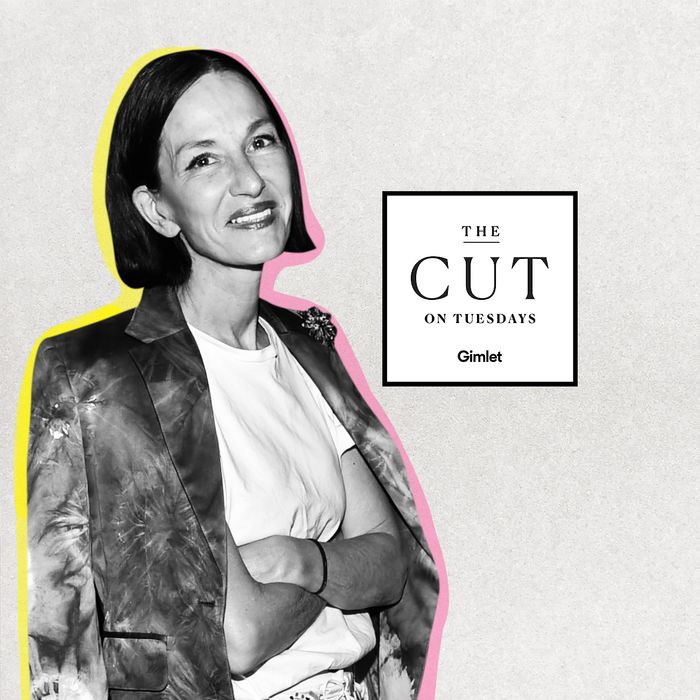 On this week's How I Get It Done podcast episode, Stella Bugbee talks to fashion designer Cynthia Rowley. Stella and Cynthia discussed work-life balance, family vacations, and how she had a baby and then launched a collection 48 hours later. They began with how Cynthia got her start.
Cynthia: I just would have a runway show in my loft and invite everyone and, of course, they wouldn't come but I would still invite everyone. I saw Andy Warhol in Ferrara's Pastry Shop. He was just sitting there by himself, drinking a coffee. And I had just picked up the invitations for my show at Kinko's or whatever. I saw him there and I was like, "Okay. This is your chance, Cynthia." And, so, I reached in my bag, I took out an invitation, I walked up to his table and I was like, "Excuse me. I'm a fashion designer and I'm having a show and I wanted to invite you." I handed him the invitation. He looked up and he didn't take it out of my hand. So I just neatly and carefully set it on the table next to his coffee and he said, "Thanks." And then I ran away. But then I got on the phone with people and I was like, "Well, Andy is definitely coming. He thanked me for inviting him and I'm sure he'll be there."




Stella: He never showed up? Obviously.




Cynthia: Obviously. But other people did come and the publisher from Women's Wear Daily came and they reviewed it and that was kind of the beginning.
Click above to hear Cynthia's advice to her younger self and why she sleeps with a notebook next to her bed. Cynthia also has a new podcast, Ageless, debuting tomorrow, which she co-hosts with her daughter. Don't forget to subscribe to the podcast wherever you listen.