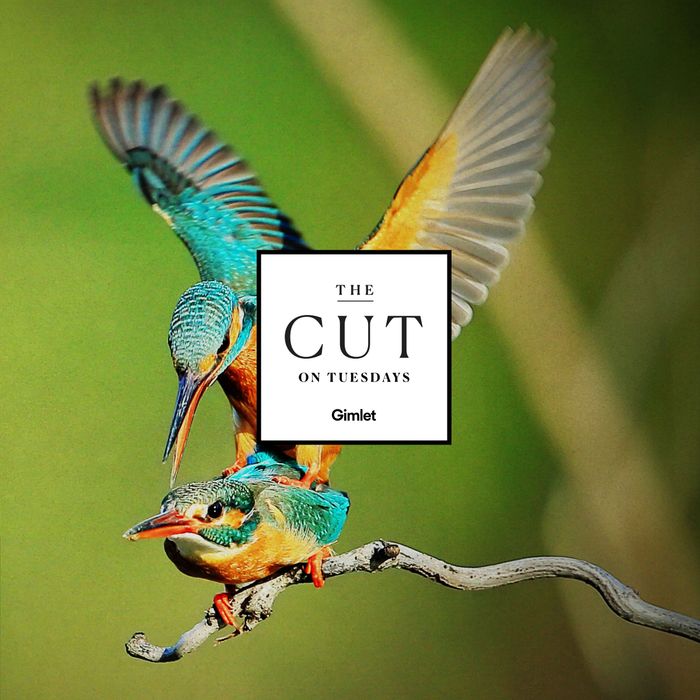 Photo-Illustration: by Stevie Remsberg; Photo: Getty
On today's podcast episode, the Cut is horny. And joining us to discuss this are editor-in-chief Stella Bugbee and writer Allison P. Davis — who is in fact at work on a book-length exploration of what it means to be a horny woman.
Stella: Allison has a big picture of Rick Rubin right above her desk.




Allison: I do.




Molly: Yeah.




Allison: I'll never take it down. His beard is so long, and that really turns me on. Just thinking about, like, maybe getting a mouthful of hair. It's like … I don't claim to understand the attraction.




Molly: What do you think his beard smells like?




Allison: Oof. Cedar and maybe, like, last week's soup a little bit.




Molly: Oh, God.
This is a perfect case study in horniness — Allison's love of Rick Rubin's beard. It's not about what is conventionally attractive, or aesthetically pleasing. As often as not, it's something that leaves you thinking: Why? Why the beard that probably smells like old soup?



Stella: I just think the horniness thing is you let yourself be attracted to something you might not otherwise let yourself be attracted to.




Molly: Well, it's like also a kind of resourcefulness — it's like looking at something that maybe is not obviously appealing and being like, You know … I can do something with this. Like, I could see potential here.




Allison: They're also very ephemeral. I mean, my horniness for Rick Rubin has lasted a long time, which is weird. But for the most part, I feel like these cycles — you know, we move on to the next thing pretty quickly.




Stella: You can be like, Oh God, give it to me, more, more, more. And then they do like one thing or they show up with one, you know, bad outfit — never mind.




Allison: Right, like Chris Pine — there was a moment where we were all horny for him because he was wearing those weird linen ensembles —




Molly: I don't think we were all horny for him. When he was dressed like Diane Keaton but orange?




Allison: Like that — he went too far with it and I was like, Now it's gone.




Stella: Well, similarly, you can be like, somebody's totally counted out and then they do one thing and you're like, Ooooh.




Allison: That's true.
Over the years, we've had plenty of opportunities to parse the finer points of all this. For example, whenever you objectify men, you always raise the question: Why is this okay, when the same post about a woman might be gross?
Stella: Well, men still have all the power — it's not fun when people who have the power make the jokes. I think it still feels like subversive to objectify men in a way that feels disgusting when you do it to a woman. I tend to think of it as a fun way for women to just express their sexuality, period. It's less even about objectifying the guy — in fact, the guy isn't even really that important. It's really just an opportunity to be like, I'm into sex still. 




Molly: Yeah, I'm feeling feelings. 




Stella: Yeah, and guess what, you have to listen to it. 
To hear more about the state of horniness in 2019 — from Adam Driver to "run me over" — click above, and subscribe wherever you get your podcasts.