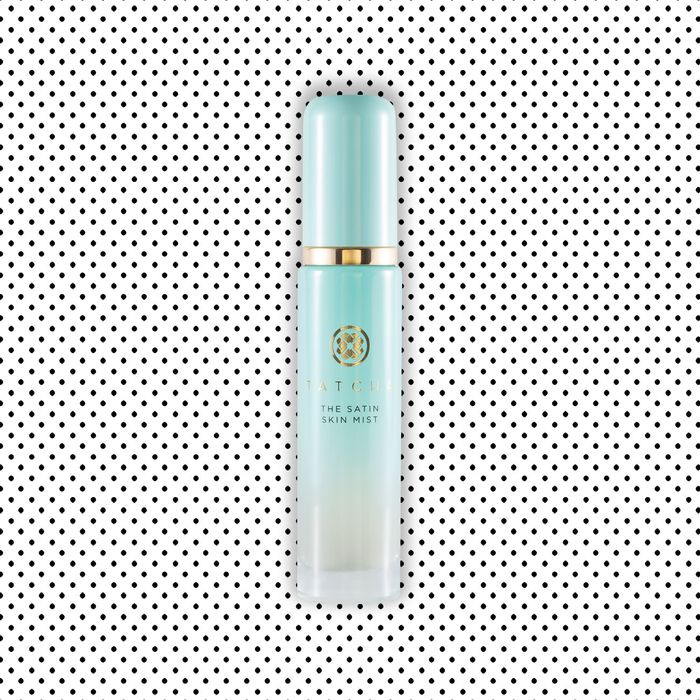 Photo: Courtesy of the Retailer
Spotted: a mysterious item on the Sephora website. Not a blonde or brunette, she's actually … a Mystery Sea Foam Green (?!). There's an explanation for this, and it has nothing to do with Jeff Bezos (thankfully).
Japanese beauty brand Tatcha is giving away free samples (yes, really) of its newest product, Satin Skin Mist, which Sephora has been teasing on its site.
Satin Skin Mist is the product's official name, but friends should call it A Face Mist for Oily Skin. That's essentially what it is — a more mattifying version of Tatcha's best-selling Dewy Skin Mist (beloved by Kim Kardashian, among the 140,000 people who took the time to Heart it on Sephora). There are a few key differences: The brand customized the product, which they call a "liquid powder," for those who have naturally dewy skin: First, it allegedly absorbs excessive oil and shine using Okinawan clay; second, it reduces rather than adds shine. The finish of the product is meant to look satiny and not like the flat matte you can get with makeup-setting sprays. It's an oil-free formula and can be spritzed before or after makeup.
If you spend over $35 at Sephora, you can try a trial size for free now using the code TATCHA. But if you wait patiently till May 20, you'll be able to buy the regular size.