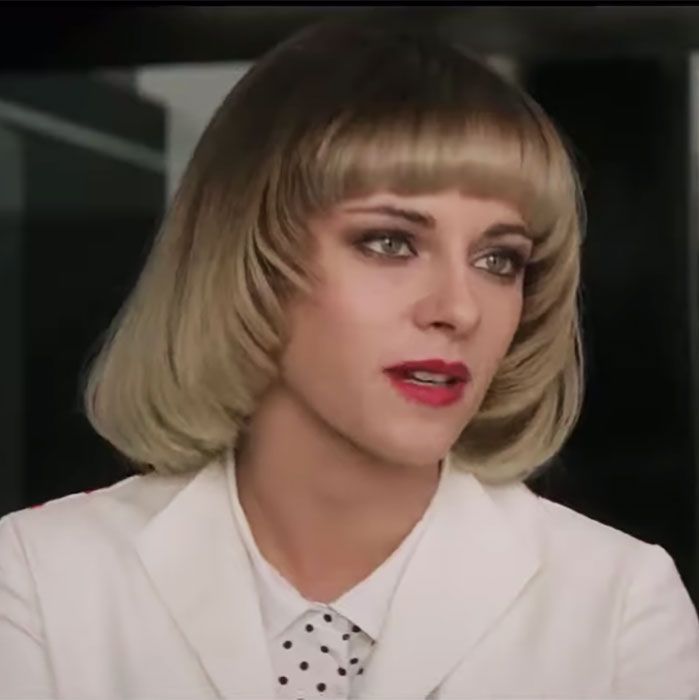 Kristen Stewart in a fun bowl cut.
Photo: Columbia Pictures
There's a new Charlie's Angels movie coming out this year, because it's been 16 years since the last reboot and that's about ten years too many. The first trailer for 2019's incarnation dropped today, and it stars Kristen Stewart, Naomi Scott, Ella Balinska, Noah Centineo, Elizabeth Banks, and so many wigs.
Yes, the trailer has people saying stuff, blowing things up, chasing each other in cars, and Patrick Stewart nonchalantly walking into a room wearing a three-piece suit, but the two minutes and 54 seconds of new footage is basically just a music video for wigs with Ariana, Miley, and Lana playing in the background. The wigs and their disguising powers are the true heroes of the franchise, because without them we'd have to watch another movie trailer full of people wearing superhero masks instead.
Here's what each character's regular hair allegedly looks like when they're just hanging out and not Angel-ing:
And without further ado, here are all the new wigs we met today.
1. The Pretty Little Liar
Everyone on that show had curling wands and this hair.
2. The Grown-Out Lord Farquaad
Last year's cut grew out nicely.
3. Not Sure If This Is Actually a Wig, But It Kind of Looks Like One in This Scene
¯\_(ツ)_/¯
4. The Beautiful Bowl Cuts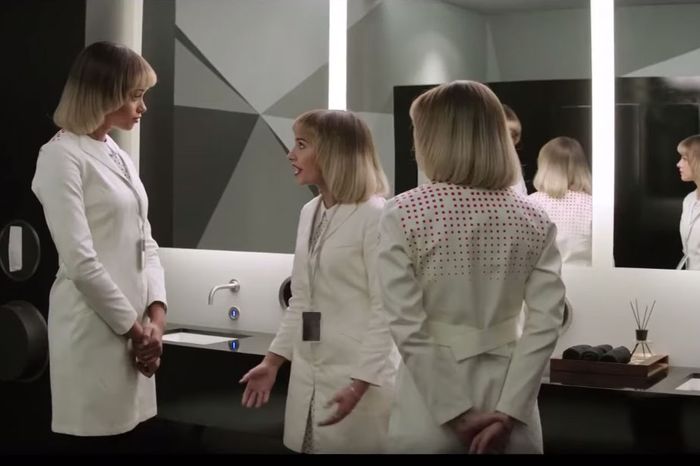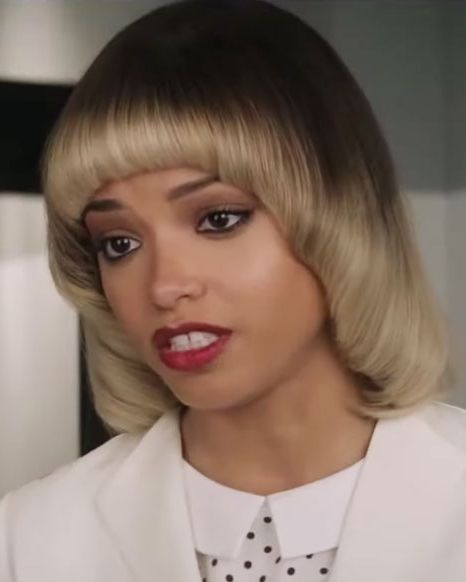 Nothing says "inconspicuous" like three identical wheat-colored '70s-inspired bowl cuts. Nothing.
5. The Bella Swan Wedding Day 'Do Redux
6. The Dance Scene High Pony
Yes, there's a dance scene, and yes, it needs a high pony for whipping.
7. The Heartthrob Hair on 'Roids
When you're in a scene with Noah Centineo, you must put more heartthrob hair over your already curly hair. I don't make the rules.
8. The 2019 Bangs
Sometimes Balinska's character has a lot of bangs when her hair is straight; sometimes she has none at all. Either way, you should still get some. You have half a year left.