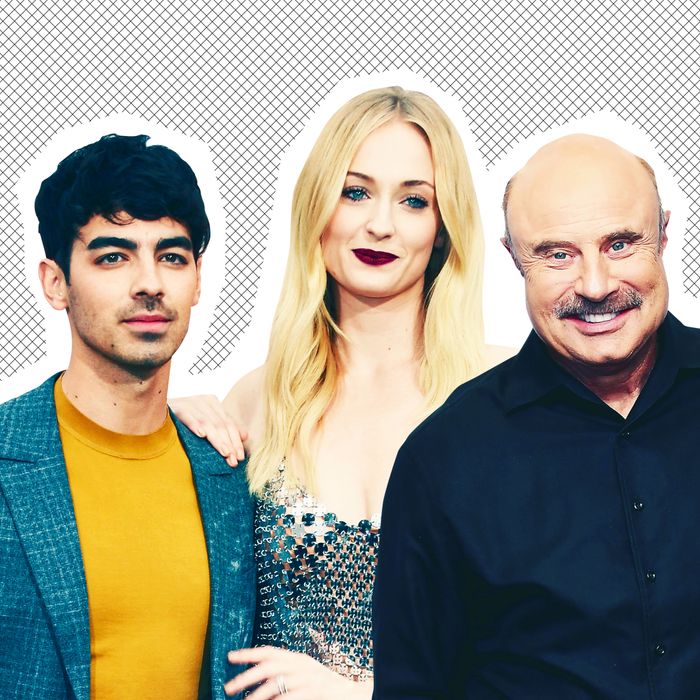 Inadvertently leak details of your nuptials once, shame on Diplo. Inadvertently leak details of your nuptials twice, shame on … Dr. Phil?
InStyle reported on Sunday that newlyweds Joe Jonas and Sophie Turner, who were hitched in Vegas last month but are clearly planning a second, more inclusive (too inclusive!) wedding ceremony, were canoodling in Paris when Dr. Phil seemingly revealed the date of their impending nuptials.
As you can see in the Instagram comments on the below post, Dr. Phil responded to Turner's lightly nosy Instagram pic with an even nosier comment of his own. "Easy now! 1 week to go! Ha! See you at the wedding!" wrote the TV doctor. The comment is neither social-media savvy nor psychologically astute.
Although this points to a wedding on Sunday, June 30, the insertion of Dr. Phil into the Jonas-Turner marriage speculation raises more questions than it answers. Like: Where will the wedding be? It could literally be anywhere, we don't know. If I had to guess, I'd say it will be held somewhere in the depths of the Parisian catacombs because a) they are already in Paris; b) they are secluded from paparazzi; and c) there is no Wi-Fi (possibly!). Plus that Game of Thrones energy.
The most overwhelming, burning question though is of course: Why was Dr. Phil invited? Perhaps a clue lies in an Us Weekly report from May, wherein a source said that "Joe and Sophie want to have a huge party. The decor is going to be sophisticated, but there's be some kitschy elements." Well, there you have it, the guest list is extensive and the couple made sure to include plenty of kitsch. Dr. Phil fits the bill.