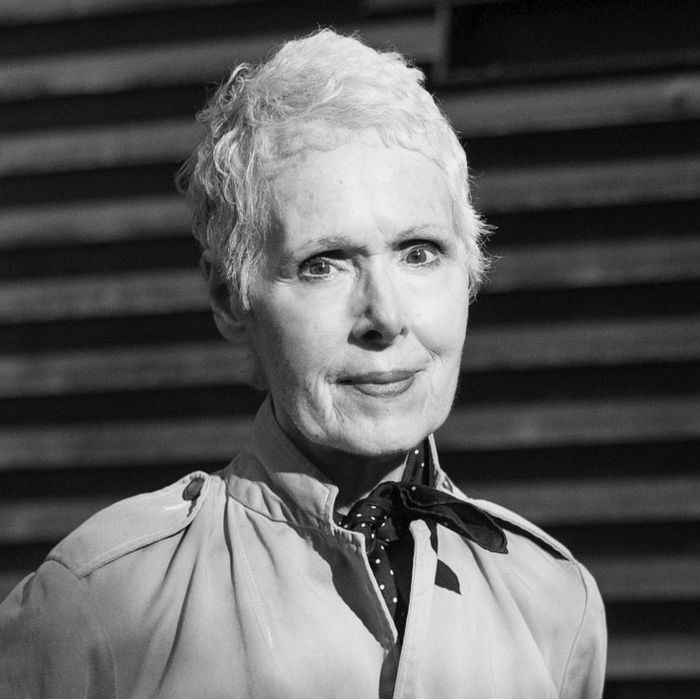 E. Jean Carroll.
Photo: The Washington Post/The Washington Post/Getty Images
After coming under fire for its muted response to a serious rape allegation against President Trump, the New York Times has acknowledged it was "overly cautious" in its coverage.
Last Friday, the writer E. Jean Carroll came forward with allegations against Donald Trump, claiming he had sexually assaulted her in a Bergdorf Goodman dressing room in the 1990s. In Carroll's account, Trump shoves her against a wall inside the dressing room, pulls down her tights, and, "forcing his fingers around my private area, thrusts his penis halfway — or completely, I'm not certain — inside me." Carroll's essay was excerpted from her upcoming book and ran on the Cut. Although the violent encounter she describes meets the legal definition of rape, the media response to the most recent woman to accuse Trump of sexual misconduct was overwhelmingly, disconcertingly faint.
The Times in particular faced an onslaught of criticism — for omitting the story from its home page, waiting two days to run a piece in print about the allegations, and publishing the story in its "Books" section. On Monday, executive editor Dean Baquet attempted to take responsibility for the paper's mishandling of the accusation in a report published by the Reader Center, the Times' initiative to connect the paper to its readers.
Per the report, Times editors initially had issues with Carroll's lack of sources who were willing to go on the record to corroborate her allegations. (Carroll recalls telling two friends about her encounter with Trump, both of whom confirmed the allegations to New York and to the Times). "We were playing by rules that didn't quite apply," Baquet said. "They've allowed us to break major stories, from Bill O'Reilly to Harvey Weinstein. But in this case, it was a different kind of story."
In retrospect, Baquet says he wishes the Times would have displayed the story more prominently. Ultimately, he concluded, "we were overly cautious."