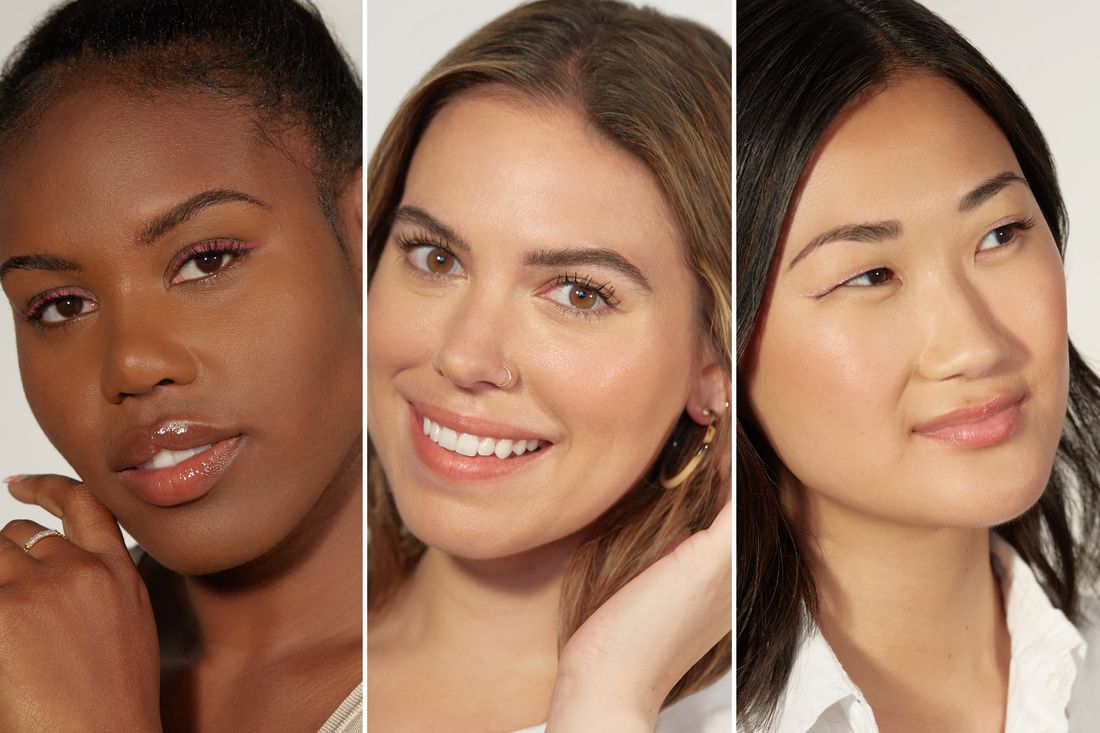 Brows are a subtle art. So many things need to come together to get them just right: the color, the arch, the intensity of the fill-in. It doesn't help that eyebrow pencils can feel like they require makeup artist–level skills. Thankfully, Glossier has rethought the application process with its new product Brow Flick. It's like liquid eyeliner for the brows. With it, you can create a natural look by layering it on one flick at a time. This makes it easy to control how much goes on, allowing you to build intensity and avoid getting more brow than you're looking for. Below, three staffers show us how to use Brow Flick with Boy Brow to get the most natural-looking eyebrows.
For a Thin yet Fluffy Effect
Indya Brown, Fashion Partnerships Editor
The look: I usually get my brows threaded on the thinner side, so I use Boy Brow to fluff them up depending on how I'm feeling. I like that I can control how fluffy or full they are. Brow Flick is extremely precise, which I absolutely love because it allows you to work with your natural brow line. Pencils can look just like what they are — pencils — and not something that imitates the look of hair. It also helps that I don't have to constantly sharpen it.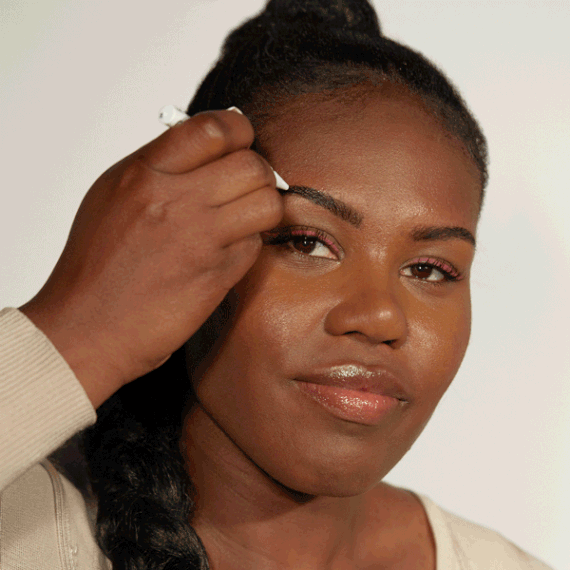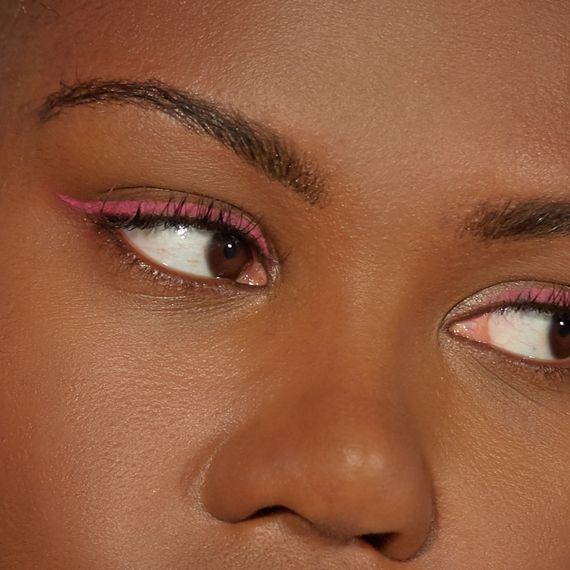 The technique: I start from the beginning of my brow to fill in some sparse hairs going in an upward direction, and then I lightly tap Brow Flick onto the rest of my brows, moving in the direction of hair growth. Since I use very light pressure to attain a natural look, it takes a bit longer, but it's not a process you want to rush.
Brow Flick is the most useful in areas where my brows could use some extra filling in — like the front areas and tail end. I like that it doesn't look so obviously filled in. To set my brows and give them a fluffier look, I like to follow up with Boy Brow, which really holds my shape in place for a while.
Pro tip: Sometimes I switch between Brow Flick in black and brown to play up the intensity of my brows or to soften my look.
For a Feathered Look
Emily Sorokes, Senior Marketing Manager
The look: I'm amazed at how natural the little color flicks look on me, like actual individual hairs. I like my brows to look done, but not too done or too extreme. When I do my makeup, I'm going for natural volume: my brows but better. They look like I was born this way — with luscious, thick, bushy brows.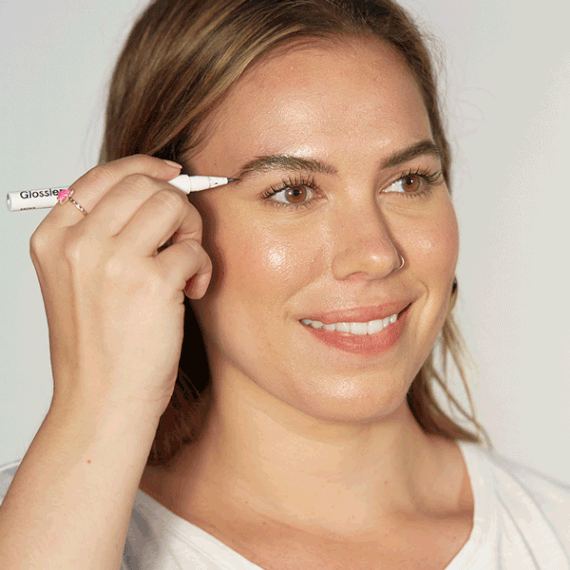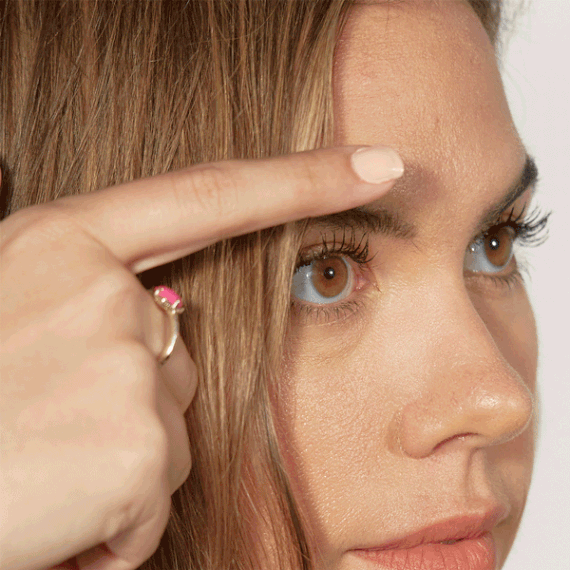 The technique: The natural instinct when using this product is to hold it at a sideways angle to your face, like how you would paint on liquid liner. But it really should be more of a 90-degree, straight-on flick using the tip of the pen on the natural line of your brow. It took a minute to get used to the best angle and pressure, but then it was quite user-friendly: Short, quick flicks get the job done in no time.
I also liked that you can layer the product for a fuller effect or use less for a more natural look, but at the end of the day, Brow Flick is a marker. If I get too heavy-handed, it can look a little too drawn-on. To add some volume and dimension, I used clear Boy Brow on top, which looked awesome. Just wait 15 seconds or so for Brow Flick to dry before layering it on.
Pro tip: I recommend storing the product upside down in your makeup kit, so the tip stays saturated with the product. Also, make sure to use it on completely clean skin — any lotion or other product can prevent the color from coming out well. If you're good about that, it really stays put. It's officially hot-and-sweaty season in the city, and even through the elements of my commute, the product lasted throughout the day and didn't rub off.
For Low-Key Definition
Katie O'Donnell, Branded Content Editor
The look: My brows are dark but not super-dense, so you can really see the contrast between each hair and the skin underneath. This is especially noticeable at the top and bottom borders of the brow, where the unevenness of my natural brow line tends to look ragged. The black shade blended in nicely with my brown-black hair, so I only had to fill in where I wanted to versus drawing on top of the whole brow.
The technique: Going in with Brow Flick, I followed along with my real brow hair as a guide, very lightly flicking upward then downward as the hair direction changed, and focusing on sparse or less defined areas (like the top edges, inner corners, and tails). Once the hairs were connected and the shape was better defined, I swiped a light coat of Boy Brow over everything to bring it all together.
The Brow Flick tip is incredibly fine, similar to the kind of liquid eyeliner pen you'd use for an impossibly thin cat-eye wing. Because of that, it was really easy to create convincing hair-like strokes without much artistry. Because you're able to have more control with it than with Boy Brow alone, it works well for both softly defining and reshaping, as well as faking density.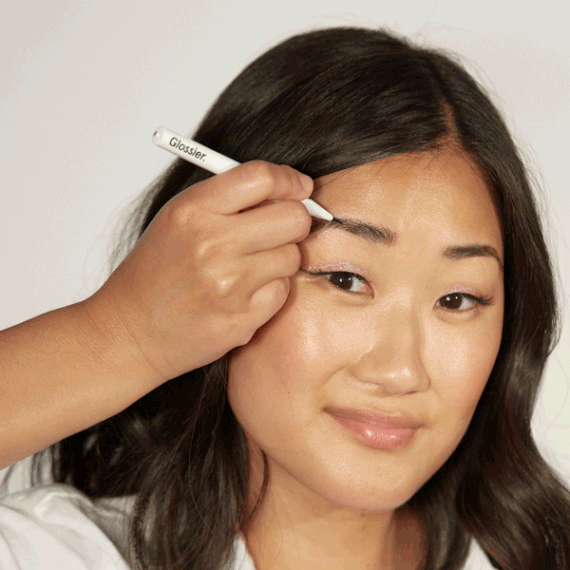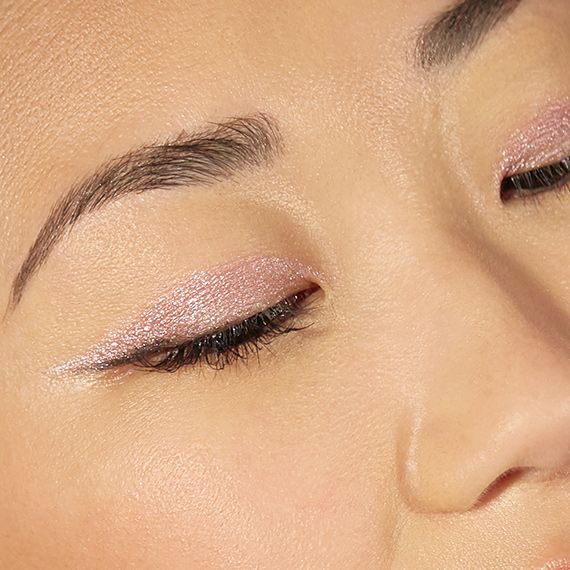 Pro tip: The trick for me was to use less pressure for the most realistic effect, and to keep moving. A quicker, more impressionistic movement created a subtly stronger brow shape that called for only a super-light hand with Boy Brow afterward. Whereas I usually work it through the whole brow, I sort of just grazed the wand over it for a very natural-looking blurring effect.
This is paid content produced for an advertiser by New York Stories. The editorial staff of The Cut did not play a role in its creation.