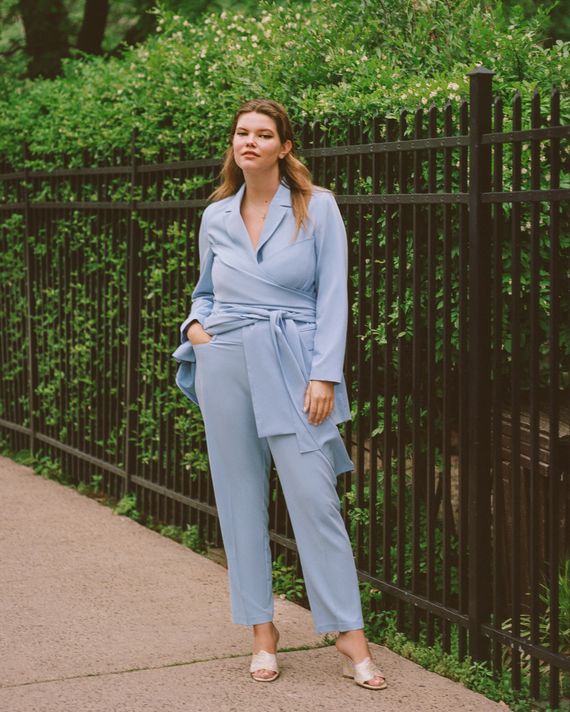 Everybody wants to wear suits: Michelle Obama, Timothée Chalamet, Cate Blanchette, courtside basketball analyst Clyde Frazier, Beyoncé … you get the idea. But as anyone who has worked in a conservative office during the summer months knows, a suit in the heat can get uncomfortable quickly.
Thus, when selecting your summer suit, you have to make some tough choices. You could go with a short suit or skirt suit, but let's be honest, nothing tops a pantsuit when it comes to style and versatility. So as a concession to the weather, try it in a lightweight fabric and add a pair of iridescent wedges for ventilation. Pick a summer-y color, too: baby blue is fun enough to make a statement, but also appropriate for almost all situations. (Although, warning, it may cause nostalgia.) Then scrunch up your sleeves, and voila — a look that means business.
Shop the Story
Available in sizes 14–28.
Available in sizes 14–28.
If you buy something through our links, New York may earn an affiliate commission.