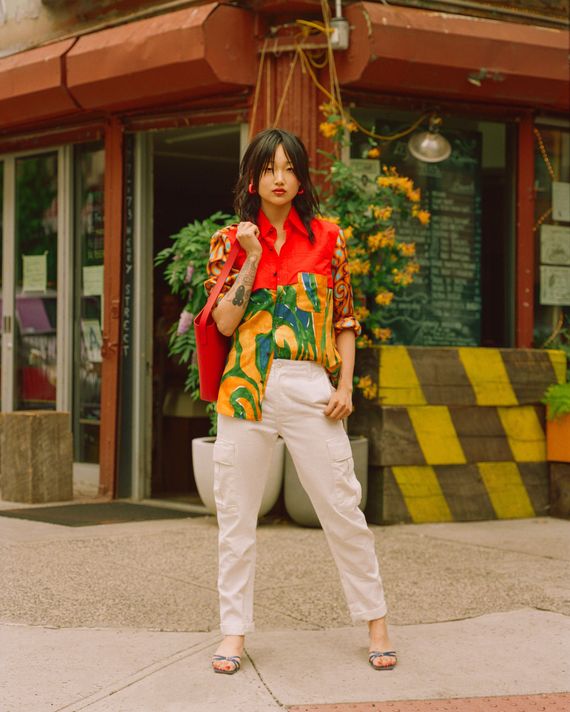 Normally when fashion editors say "borrow from the boys," they mean you should wear a blazer that's gently oversize, or maybe some boyfriend jeans. But men's fashion is excitingly scummy right now. Look at the likes of Justin Bieber, Jonah Hill, and A$AP Rocky, who all have mastered the art of looking like a sleazeball in a way that makes them look like the life of the party. Why not channel that energy?
You don't have to be a purist and exclusively wear Bieber's clothing line. In fact, it's probably more interesting if you don't. Start with a pair of cargo pants, because everything '90s is new again. It helps if they're tailored but not tight, with a straight hem (so you don't look like you're going on safari) and relatively slim pockets (so you don't look like a teen trying to smuggle a Budweiser into a movie theater.) Then add the loudest shirt you can find, and a pair of barely there heels to make everything a little bit prettier. Voila: a perfect summer look.
Shop the Story
Available in sizes 24–30.
Photo: Brown, Indya
Available in sizes 12–20.
Available in sizes IT 42.