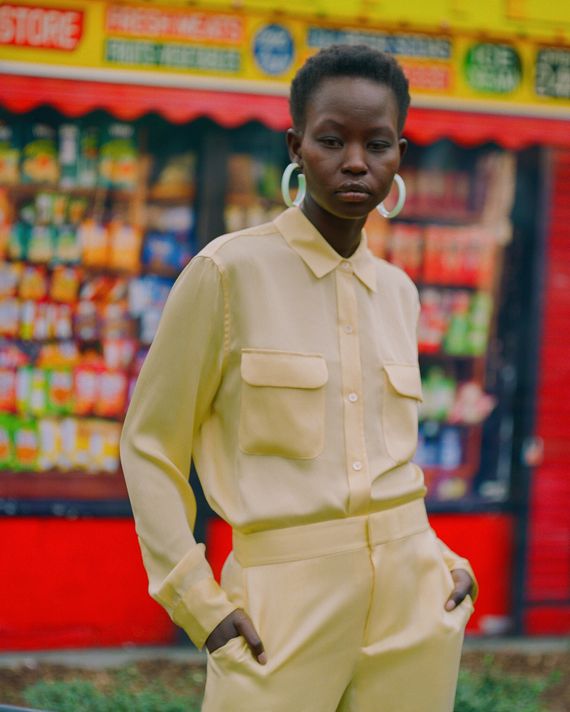 Match anything in your life (underwear, socks, money spent vs. money earned) and you'll instantly feel slightly more organized. That's the real benefit of any kind of monochromatic dressing — it's an easy way to look about 50 percent more pulled-together than you would if you were wearing the same thing in multiple colors. If you want a ripped-from-the-runway effect, pick a bright shade like red or yellow. Yellow probably has mood-lifting capabilities as well. Probably. We're not scientists here.
But what exactly should you wear, when you're wearing one color? It works well in a suit, or some kind of suit-adjacent ensemble, like a silky top and wide-leg pants. Throw on some differently colored accents and you're good to go.
Shop the Story
Available in sizes XXS–XL.
Available in sizes 00–12.
Available in sizes 12–20.
If you buy something through our links, New York may earn an affiliate commission.