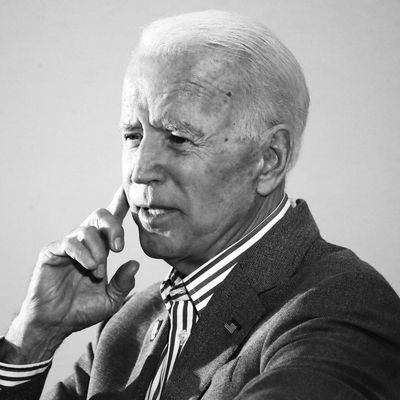 Joe Biden.
Photo: Matthew J. Lee/Boston Globe via Getty Images
Earlier this week, Joe Biden's campaign went all-in on supporting the Hyde Amendment, an unpopular, restrictive policy that bans federal Medicaid funds from being used on abortion services — cruelly limiting access to abortion for poorer women. His support, to say the least, was met with backlash; reproductive-rights activists were furious, and his fellow 2020 presidential candidates spoke out overwhelmingly in favor of abolishing the policy.
And wouldn't you know, by Thursday night, the former vice-president suddenly reversed his stance on the Hyde Amendment. Now, Biden no longer supports the policy he has, uh, supported for decades.
Biden's campaign stated earlier this week that the candidate mistakenly said he wanted to abolish the Hyde Amendment when speaking with an American Civil Liberties Union volunteer last month. Apparently, his campaign told HuffPost, the candidate had "misheard" the question, and his position on Hyde "has not at this point … changed." This wasn't surprising, given that Biden worked to keep Hyde in place earlier in his career — and even fought against adding exceptions for instances of rape and incest to the policy.
However, after a Planned Parenthood Action Fund exec decried Biden's Hyde stance as supporting a "discriminatory" policy — and after the ACLU strongly "urged" Biden to ensure reproductive freedom for all Americans — he changed his stance. At a Democratic National Committee gala in Atlanta on Thursday night, Biden said that he no longer supports the Hyde Amendment. Per the New York Times:
… Mr. Biden credited the change, in part, to recent efforts by Republicans to roll back abortion access in states including Georgia and across the country — especially in the South — calling them "extreme laws."




"If I believe health care is a right, as I do, I can no longer support an amendment that makes that right dependent on someone's ZIP code," Mr. Biden said.
But lest you think he regretted supporting a policy that blocked poor women from accessing a vital medical procedure, the candidate also said, for good measure, that he makes "no apologies for the last position."