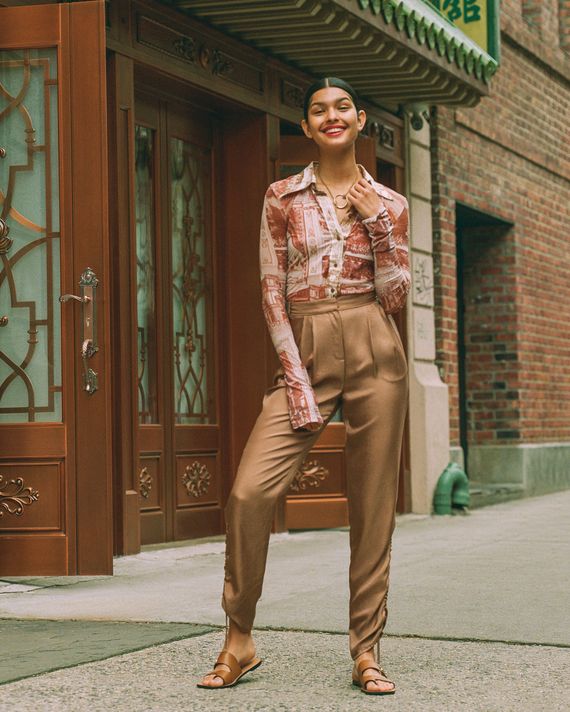 Close your eyes and think of a neutral outfit. Clean, sumptuous swaths of buttery beiges, sweet browns, and those colors like "umber" and "ochre" that are only good for scoring pretentiousness points. Somehow dressing in various shades of brown and beige signifies "I've collected Birkins since the Clinton years." This association, like all things, has to do with the Kardashians.
But dressing in plain colors has more impact when you're wearing lots of fabric. Now it's summer, and we want to strip down and be fun — just a little bit. So try a neutral-hued outfit with a printed, sheer, or otherwise embellished top to break up the monotony. (We went with a printed dress tucked in, which you could try if you're feeling creative.)
Balance it out with a pop of red lipstick and voila! A more playful rendition of the all-neutrals trend that's summer- and office-appropriate.
Shop the Story
Available in sizes EU 32–EU 42.
Available in sizes 00–12.
Available in sizes 14–28.
If you buy something through our links, New York may earn an affiliate commission.