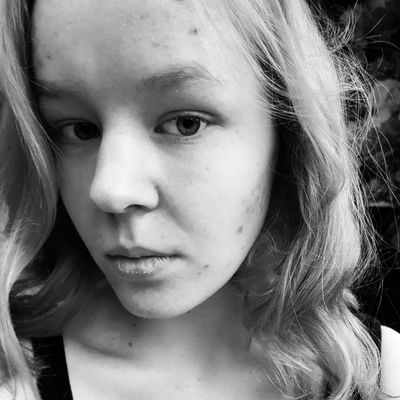 Noa Pothoven.
Photo: Noa Pothoven/Facebook
On Tuesday, English-language news outlets began reporting that Noa Pothoven, a 17-year-old Dutch girl, had been legally euthanized at her home in the Netherlands after saying that her struggles following childhood sexual assaults had rendered her life unbearable. It was a shocking story that quickly made the rounds online. Pothoven's name even became a trending topic on Twitter in Italy. The only thing was, it wasn't true.
As Politico Europe correspondent Naomi O'Leary noted in a Twitter thread on Wednesday morning, Pothoven did not die by euthanasia. She died over the weekend, in her home, several days after she had stopped drinking and eating, and after her parents and doctors agreed not to force-feed her.
"I had immediate questions reading the Dutch articles about whether this was a case of euthanasia or not," O'Leary tweeted. "It would have been an enormous deal in the Netherlands if a 17-year-old really had euthanasia. It's really easy to check."
In fact, Dutch media did not report that the teen died by legal euthanasia. But English-language news outlets including the Daily Beast,
the Daily Mail, and the Washington Post appeared to misunderstand the story and reported that she had, with some going so far as to say that she had been legally euthanized by an "end-of-life" clinic. It's unclear exactly what led to the error, but it spread quickly; by the end of the day, outlets around the world had published the misinformation, and even the pope was tweeting about the issue.
As O'Leary reported, Pothoven had voiced a desire to pursue euthanasia before. She approached the euthanasia clinic in the Hague last year and was turned away, according to a 2018 profile of her by Dutch journalist Paul Bolwerk in the newspaper De Gelderlander. The teen was struggling with depression, anorexia, and post-traumatic-stress disorder after having been sexually assaulted multiple times in her youth. She wrote about her experiences in an award-winning book titled Winning or Learning. "They think I'm too young to die," she told Bolwerk at the time.
"During the last months she had undertaken several attempts to commit suicide," Bolwerk told O'Leary. Her family tried to secure electroshock therapy for Pothoven, but she was denied treatment because she was a minor. Bolwerk said that the 17-year-old had gotten more and more depressed, and eventually decided to stop all of her mental-health treatments and to stop eating and drinking.
"It was very hard to accept that for everyone," he added.
Shortly before her death, in a since-deleted Instagram post, Pothoven told her more than 10,000 followers, "within a maximum of 10 days I will die."
"I have not really been alive for so long, I am surviving, and even that not really," she explained. "I breathe but I am no longer alive."
In response to O'Leary's Twitter thread — which quickly gained nearly 14,000 likes and 12,000 retweets — users debated whether not treating Pothoven when she refused food and liquids was a form of euthanasia.
According to Dutch law, however, euthanasia is defined as the "deliberate termination of the life of a person on his request by another person," and government guidelines state that the procedure is "performed by the attending physician administering a fatal dose of a suitable drug to the patient." Since he decision not to force-feed Pothoven was not a "deliberate termination" of her life, and she was not administered any drugs, her death was not the result of euthanasia.
In 2001, the same year Pothoven was born, Netherlands became the first country in the world to legalize active euthanasia. In 2017, 6,585 euthanasia requests were granted, the vast majority for cases of untreatable cancer.
For those who are experiencing crisis, please call the National Suicide Prevention Lifeline at 1-800-273-TALK (8255), or contact the Crisis Text Line by texting TALK to 741741.