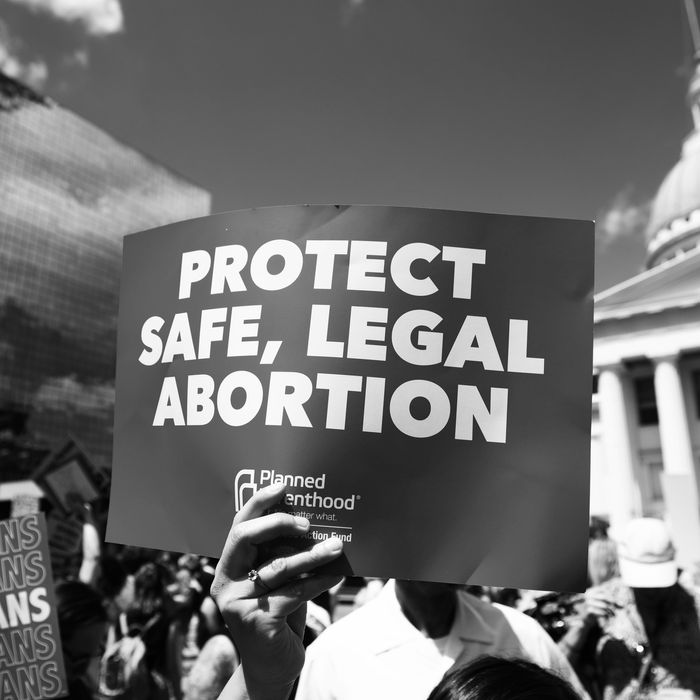 Photo: SAUL LOEB/AFP/Getty Images
Reproductive rights across the U.S. are under attack, with states continuing to pass highly restrictive and cruel abortion bans in an attempt to overturn Roe v. Wade. To address the vital issue, Planned Parenthood Action Fund is set to hold a forum on reproductive rights with Democrats seeking the 2020 presidential nomination, the New York Times reports.
The Planned Parenthood Action Fund will be hosting the forum on June 22 in Columbia, South Carolina, per the Times. Thus far, 16 out of the what feels like thousands of people seeking the Democratic nomination have agreed to participate — with more expected to join in as well. The list of confirmed participants includes Elizabeth Warren, Kamala Harris, Bernie Sanders, Kirsten Gillibrand, Pete Buttigieg, Cory Booker, and Joe Biden.
During the event, which will be livestreamed online by NowThis News, each candidate will be questioned individually for 15 minutes about their records and stances on reproductive-rights issues, including abortion, health-care access, and contraception. Many of the participating candidates have pledged to protect reproductive rights. However, former vice-president Joe Biden recently voiced support for the Hyde Amendment — which blocks federal Medicaid funds from being used on abortion services — only to reverse his stance after intense criticism.
PPFA executive director Kelley Robinson told the Times, "It's crystal clear that access to reproductive health care — including safe, legal abortion — is a top issue heading into 2020. If the 13 million-plus Planned Parenthood supporters turn out to the polls and activate their networks, they can tip the 2020 election."