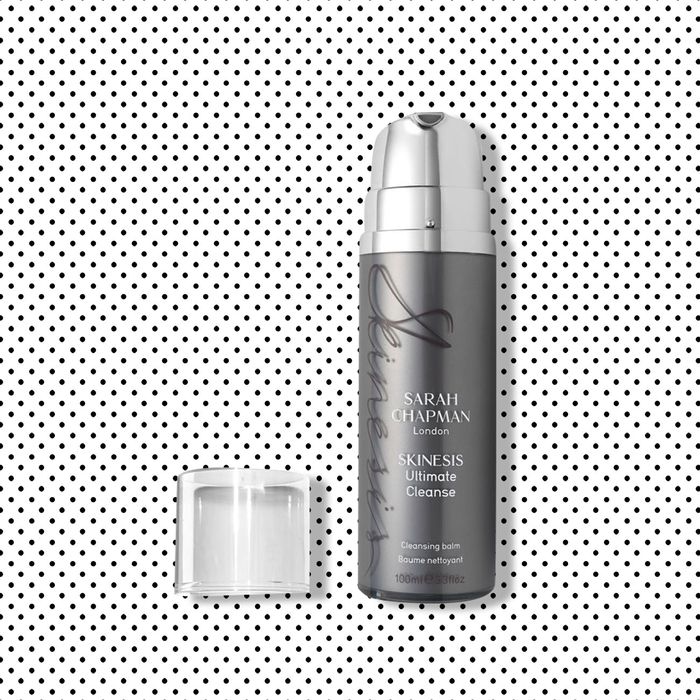 Photo: Courtesy of the Retailer
There's nothing newfangled or technologically advanced about Sarah Chapman's Skinesis face cleanser. It doesn't come with a robot. The ingredients aren't hand-picked from the cliffs of Dover. Nor does it promise to literally erase time. It's just a really, really good-feeling product made by the woman who gives Meghan Markle facials.
When you are a duchess, you can do things like bless someone with the exclusive right to touch your face. Chapman is the person lucky enough to be Meghan Markle's designated provider of skin-care products and facials. But you don't need to have a new job that requires you to wear pantyhose for the rest of your life to appreciate this face wash, which actually makes your face feel better after washing it.
The product starts as a super-smooth, buttery liquid balm (containing baobab and borage oils, along with antioxidants and vitamins A and E) that doesn't feel clingy or greasy. With water, the texture becomes richer, with a satisfying silkiness that makes you want to keep rubbing it around your face. After using it, my skin feels cleaner, bouncier, and more supple. Plus it does a bang-up job of removing makeup and gunk — no Kylie Jenner foundation towels here.
I've always thought of cleansing my face as a boring chore that, unlike other boring chores, I always have to do twice in a row. But after using this, my face feels so nice that I don't even feel the need to double cleanse. I'm sorry to report that this fancy cleanser is $75 (I know, I know), but you need only one pump for your whole face and it will last you at least a year. Despite the high price, the product has thousands of five-star reviews online. I haven't tried every face cleanser in the world, but I'm confident that this is most likely one of the best.
If you buy something through our links, New York may earn an affiliate commission.