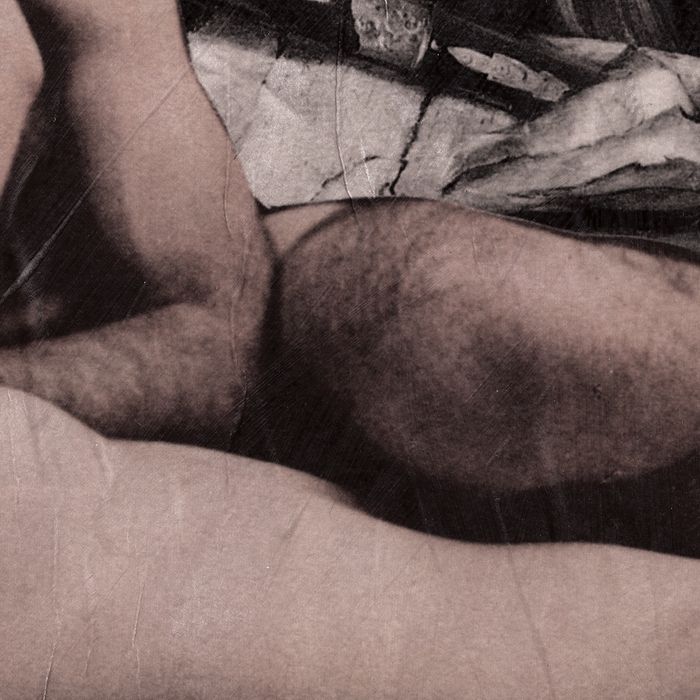 Photo-Illustration: James Gallagher
This week, an office manager trying to choose between two men: 50, straight, Flatiron.
DAY ONE
7 a.m. My body is conditioned to wake up early but the reality is I don't have to anymore … my kids are both in college. Twins, a daughter and a son. I don't have to get up and make their lunches anymore and shove them off to school. I couldn't wait for it to end … and now I miss it.
9 a.m. Today I'm working from home so I stay in my pajamas and make a pot of coffee. I'm the office manager of a law firm but our headquarters are in Chicago so the New York office is small and easy to manage. I can do a lot of it virtually.
12:30 p.m. Paul and I are meeting for lunch at an Indian place we both like in the 30s. He also works for himself — he's a musician. I met Paul a few months ago at a bar … a real bar! I was meeting a girlfriend for drinks and had come from the gym and looked terrible! Still, he approached us and asked if he could join because he was having a drink by himself before a gig. He was gorgeous but young-looking. He had us guess his age. I guessed 35, which was exactly right. I'm 50.
The confirmed age difference stung for a second. He didn't mind it though and asked me out before the end of the night. Four months later, we are seeing each other pretty regularly. It's been amazing. The sex is really, really good. He's a sweetheart. I'm just not sure we have a future together.
3:30 p.m. We usually come back to my place and have sex after our lunch dates but we ate a LOT of Indian food. Instead, we kiss good-bye after the restaurant and I go home to do some work.
4 p.m. I have a great vibrator, which I use daily now that I have an empty nest. I'm too afraid to log onto internet porn (call me old-fashioned) but I have a vivid imagination.
6 p.m. My ex-husband swings by because he's visiting our kids at college this weekend (they go to the same school) and I have a bunch of things for them. We've been divorced for about 15 years, and he's one of my best friends now. We split because we drifted apart. Constant fighting. Zero sex. The marriage was so over. Divorce wasn't always easy but for the last few years, it's been great co-parenting together and rooting each other on romantically and otherwise.
9 p.m. Paul texts a cute pic of him and his guitar (he has a gig tonight). And I tell him I miss him and good night. Then I go to sleep.
DAY TWO
8:30 a.m. I have to go to the office today but first, coffee with a friend — we talk about her kids and about Paul. Oh, I forgot a major Paul detail: He is from a strict Muslim family. I am an atheist but raised Catholic. He doesn't observe anything and he drinks and eats pork and dates non-Muslims but does crave some aspects of a traditional life, I think.
4 p.m. Work is long and boring. I tell Paul he should come over later because I'm picking up sushi from our favorite place. He's fully in.
8:30 p.m. Over sushi, I tell Paul that I'm just not sure we have a future together. I know he wants kids and a family. I tell him all of this and instead of pushing me, or wanting to talk it through, Paul just kisses me and then undresses me. We have really hot sex on my living room floor, on the rug.
11 p.m. We still end up having a nice time, not talking about anything too serious. Then Paul leaves for his house (I really prefer sleeping alone in my bed).
DAY THREE
8 a.m. Jogging and thinking about sex last night. Running along with this ear-to-ear smile on my face.
9:30 a.m. Boring workday already! I actually have a date tonight, with someone a friend set me up with — Paul and I aren't exclusive — so I'm working on picking the right pace for drinks. This guy is age appropriate and also divorced. I saw a picture online and he's not cute at all, but my friend swears he is sexy in person.
5:30 p.m. I'm home showering before the date. I pour a glass of wine.
6:30 p.m. Oh shit, I've had two glasses of wine at home and we're meeting at a … WINE BAR.
7:30 p.m. The date, call him Gary, is already at the bar waiting for me. My friend was right — he has a sexy swagger. He's tall, bald, handsome, and really well dressed. He smells good too. He compliments my dress, which I know means he's noticed my cleavage. I feel like he has a little bit of a dirty mind and can't help but like it.
9:30 p.m. We had a great bottle of wine (I think it was a $200 bottle). The rest is kind of a blur but I know we made out while I waited for my Uber. The kiss was pretty amazing — an aggressive amount of tongue but sometimes I like that. As for the date itself, I remember we had a lot in common, like we both studied French and speak it fluently. He's a businessman who does quite well and his kids are also in college (albeit, Ivy League schools!). I thought he was sexy and funny. I hope he calls me again.
10 p.m. I'm passing out in bed when it hits me: I didn't think about Paul once the entire date.
DAY  FOUR
9 a.m. Fortunately it's a work-from-home day because I'm hungover.
11 a.m. A text from Paul, but not Gary. I wonder if he isn't that into me. That would suck.
1 p.m. I finally text Paul back. He knows that I see other people but we don't talk about it. He doesn't ask and I don't tell. I'm not sure if he sees other women but I'm sure he does. Every now and then there is a night he's hard to reach so on those nights I just assume he's on a date. I really hate imagining someone else enjoying his company — and his cock, quite frankly — but we probably have no future and that's just a fact so … this is what it is.
6 p.m. A lot of take-out food and no text from Gary. Damn, I really liked him. Maybe I was too drunk. I'm not texting him first though. Right? Or should I? Ah fuck I hate this stuff.
9:30 p.m. I go to sleep feeling over dating and men in general.
DAY FIVE
9 a.m. I wake up feeling good. Back on track! I head to work.
9:30 a.m. Surprise! A "good morning!" text from Gary. That's all it says: Good Morning! Hmmm … I guess he just wanted to skip a day and make we want him more. He is a savvy businessman after all. I text back a few hours later and we make a plan for dinner tomorrow night.
3:30 p.m. I forgot … tomorrow night I am supposed to meet Paul's sister who is in town from Boston. I can't believe I double booked. I really don't want to cancel the Gary date. He has so much more potential than Paul. But it will be so disappointing to Paul, not to mention embarrassing, if I cancel last-minute with him! Shit. I don't know what to do so I turn to the wisest woman I know … my daughter! Yes, my daughter. She is so great with this stuff. I call her at school and tell her my dilemma. She says I need to pursue the Gary thing. The romance with Paul isn't going anywhere and if I'm serious about being in a relationship (and I am) then focus on the guy who it makes sense with. I know she's right.
6 p.m. On my walk home from work, I call Paul. The plan was to tell him I had an emergency work dinner in New Jersey (where another office is) but as soon as I hear his voice, I just can't lie to him. Totally unprepared, I tell him I've met someone else and that I don't think it's right to meet his family. I know I've only had one date with Gary but the fact is, if it's not Gary, it will be another Gary in the future. I'm looking for my Gary, not my Paul.
Paul sounds extremely sad. He is so nice about it, not aggressive or angry at all. He's just bummed. I tell him I'm going to lose him in my elevator and we say good-bye. I'm honestly not sure when we'll talk again.
8:30 p.m. As I get into bed, I masturbate to the idea of Paul fucking me. Maybe, from now on, the fantasy will be as good as the real thing was.
DAY SIX
9 a.m. I'm awake and ready to take a run and get myself right for tonight, Gary had suggested a French restaurant in Brooklyn that I've always wanted to try. I'm so excited. We're meeting first at 6:30 p.m. for a drink near the restaurant.
2 p.m. It's kind of a weird day because I'm sad about Paul but happy about Gary. Together, the emotions make me feel kind of weird and hopeless. I actually can't stop thinking about Paul. He was so sweet to me ….
6 p.m. I head out to meet Gary but when I go downstairs, I see there are flowers waiting for me with the doorman. They're from Paul. The note says that he misses me already. I get on the subway feeling completely crushed and not in the mood for dinner with Gary who is suddenly nothing more than a stranger to me.
10 p.m. The date is winding down. We've had wine and a lot of fun, and I know he thinks we're going back to someone's place to have sex. When I go to the bathroom, I have a little chat with myself and decide to go home. I'm not in the mood for sex. Maybe another night, but I just feel weird and a little confused and no amount of French wine can fix it.
10:30 p.m. He's paid the bill and asks if I want to come over. I take his hand, look in his eyes, and say, "Honestly, I would love to. But tonight is not the night. I hope you understand." He tries to persuade me a little bit harder but it's a firm no from me. I realize this might turn him off but if if it does, that's his loss.
11 p.m. Gary got me an Uber home (a good sign). This time we only hug good-bye but it's a pretty sexy hug. I think he's just following my lead, knowing I'm not in the affectionate mood. I take a long bath and try to feel what I'm feeling. Mostly, I'm just tired.
DAY SEVEN
8 a.m. My son is coming home today because he was visiting a friend at NYU for the night. I can't wait to see him. He's one guy who I don't need to avoid right now. My ex-husband is coming over for lunch even though he just saw my son two days ago at college. It makes me happy to think how devoted my ex is to our kids … and always was.
9 a.m. I go to Whole Foods to prepare a little for lunch. I try to buy everything my son loves to eat. He's such a great kid. I can't wait to see him.
12:30 p.m. My phone is away and my guys are here. It feels great to have my son at home and I'm thankful for everything about this moment. When I look at my phone, I have a text from Gary that he had a great time last night. As I read the text, I look at the flowers from Paul. I can't think about these men right now; they are not my priority.
5 p.m. My son and I go to his favorite Chinese restaurant before he goes to hang with his buddy, and he tells me about school and his sister. I'm enjoying every minute of it. He asks me how my life is going, and I know he means dating. I'm sure my daughter told him about my crisis the other day. I'm really not in the mood to get into it and also the Paul and Gary things seem so insignificant right now. Like, I don't care about either of them at the moment. I tell my son that a lot of men want to date me and they're all great and I'm very lucky to be 50 and "still got it." My son is satisfied with that answer and then we FaceTime my daughter. It's the best date I had all week.
Want to submit a sex diary? Email sexdiaries@nymag.com and tell us a little about yourself.