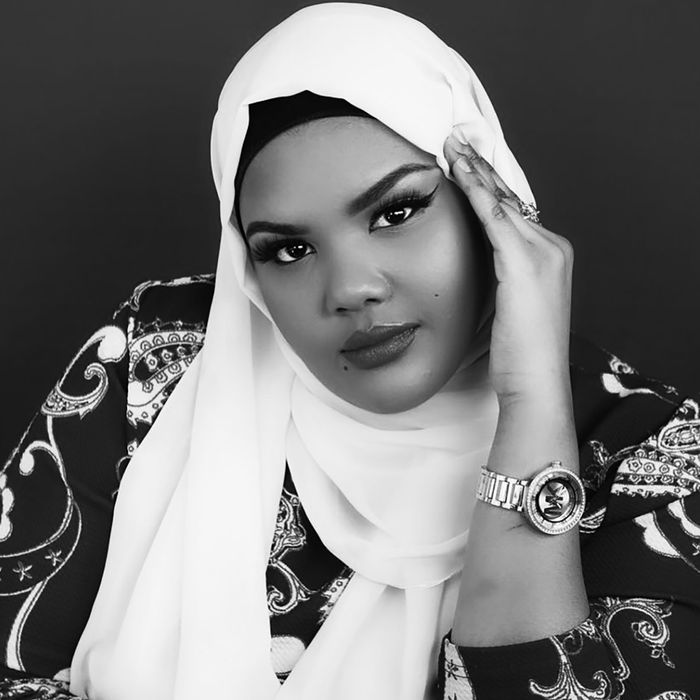 Photo: @hadyouatsalaam/Instagram
On Thursday, New York City–based Sudanese influencer and beauty blogger Shahd Khidir posted a heartbreaking message on Instagram asking her followers to spread awareness of the growing crisis in Sudan, where government forces have violently cracked down on civilian protesters. In the post, which has since gone viral, Khidir says she felt moved to write about the crisis after she learned her friend had been murdered by government forces.
The New York Times reported on Sunday that last Monday paramilitaries began a violent backlash in Khartoum, the capital of Sudan, against pro-democracy civilian protesters. Reuters reported on Monday that the government puts last week's death doll at 62, while its civilian opposition says 118 people died. According to the Times' report, several other protesters were shot, protesters' tents were burned, and women were sexually assaulted. BuzzFeed reported on Friday that a near-total government blackout of internet and phone service has slowed the spread of information through Sudan.
"My best friend was in hiding on June 2 and that's the last time I spoke to him," Khidir wrote. "He was missing for 4 days and when I got in touch with him he said: 'I was caught, beaten and abused and humiliated and arrested and had my phone confiscated from me. I am injured currently.'"
Khidir asked her followers for support, writing:
"I am at my office crying because I have so many emotions in me and I feel horrible. There's a massacre happening in my country Sudan's and a media blackout and internet censorship for four consecutive days…. If you want to support me please share this information as widely as possible and don't be silent. Be an ally because we need your help. And tune into my stories for more information. THE INTERNATIONAL COMMUNITY HAS BEEN SILENT."
In screenshots of text accompanying the post, Khidir references Khartoum, where, according to the text, "no one is allowed to move — if you see someone you know being shot to the ground you're not allowed to pick up their dead body."
Khidir told The Cut over email that since her post went up last week she's been inundated by messages of support. "I am so impressed by the amount to messages and condolences and kindest words and warmest regards that people have sent me," said Khidir. "There's a complete internet blackout and we have to be the peaceful protestors' voices."
In April, former Sudanese President Omar al-Bashir, whose reign had lasted 30 years, was deposed in a military coup following popular uprisings against his government. The International Criminal Court has accused Bashir of crimes against humanity in the western region of Darfur.
CNN reports that the military council and pro-democracy organizers, who call themselves the Sudanese Professionals Association (SPA), had at first agreed on a three-year plan to transition to democracy, but negotiations broke down in May. On Thursday, Medani Abbas Medani, leader of the Declaration of Freedom and Change Forces (DFCF), said in a Facebook post, "There is no way to solve the complexity that cripples the country except by continue the revolution until we eliminate the military council."
Khidir said of the relative media silence on Sudan, "It's literally embarrassing how the international community and press has ignored this crisis. But I strongly believe that social media is mainstream media and that has done way more than any press." Khidir continued, "I remember in undergrad I studied the Arab Spring and now students will study the Sudan Revolution!"