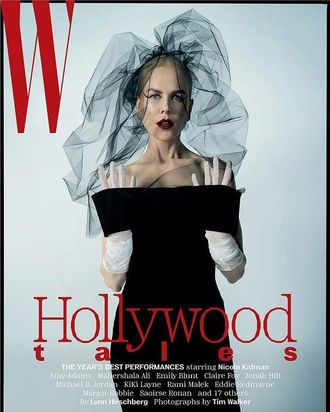 W magazine has been up for sale along with three other Condé Nast titles for almost a year. At long last, it has a buyer. Today, Business of Fashion reported that the glossy fashion magazine has been bought by Future Media Group, which owns Surface magazine. Longtime editor Stefano Tonchi will be exiting as well.
Style director Sara Moonves will be the new editor-in-chief (W's first female editor-in-chief) and will report to Future Media Group CEO Marc Lotenberg. "W is W because of our amazing contributors, and I look forward to continuing to work with them in my new role," Moonves said in a press release. Chief among those contributors is Lynn Hirschberg, who does the magazine's "Screen Test" series. Per BoF, Hirschberg is in talks to extend her current contract, which is up later this year.
Some of W's current staff will make the jump over to Future Media Group, where some editorial titles will be shared between Surface, W, and Watch Journal. The W offices will continue to operate in Paris, Milan, and New York, and a new Los Angeles bureau will be added. "It's time to make tough decisions and change is not for everyone. We know what technology needs to be put into place," Lotenberg told BoF.
As for Tonchi, who had been with the magazine since 2010, it seems that his decision to leave was fairly recent. WWD reported last week that Tonchi didn't want W to be sold to Future, possibly because it didn't have the same clout as Condé Nast or Tonchi himself.