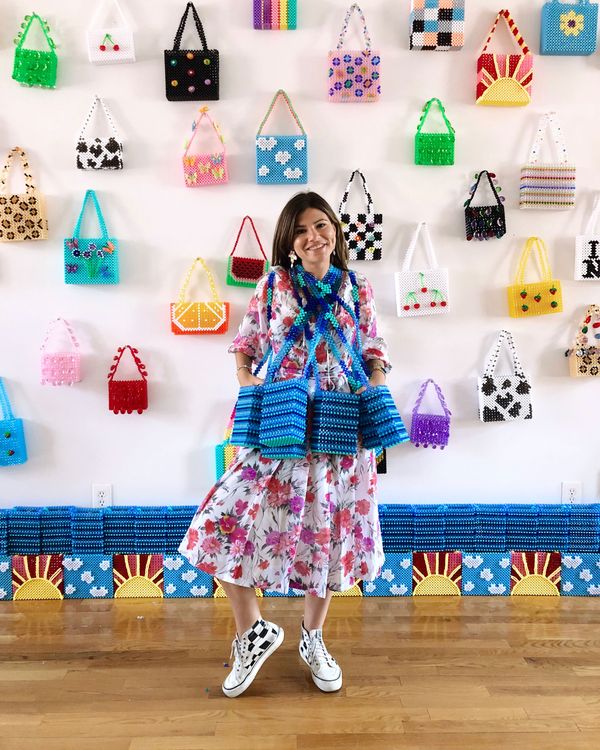 Photo: Courtesy of Susan Alexandra
Designer Susan Korn is the rainbow emoji personified. Her brand, Susan Alexandra, is a celebration of color, and if you need more proof of her preference for all things cheerful, Krom's Instagram bio is a smorgasbord of bright emoji. And now Warby Parker is joining in on the fun. The two brands have joined forces to create a limited-edition handbag.
The collaboration, a cross-body bag featuring Susan Alexandra's signature beadwork in an array of Warby Parker's signature blue-pantone shades, is all you can really ask for in a summer bag. Cheerful and fun, you can throw it over a basic white tank and jeans or a floral sundress. According to Warby Parker, the design was purposefully rectangular to easily fit summer sunglasses without clamoring for space. Only 121 of the bags were made, in the spirit of Warby Parker's flagship address, 121 Greene Street, with each bag taking over 10 hours to create. The bag will retail for $145 and is available for purchase on Instagram and at the Warby Parker store.
If you buy something through our links, New York may earn an affiliate commission.