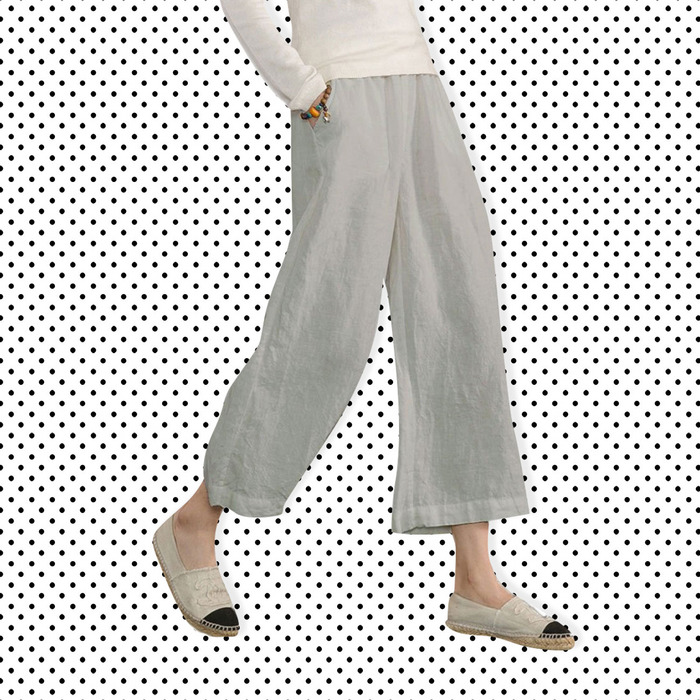 Photo: Courtesy of the Retailer
I once overheard a man on the subway say, "85 degrees in the city is the same as 100 degrees in Palm Springs." And I think it's true: being overheated in New York might be more painful than being overheated anywhere else. As we enter late summer, it's time to evaluate what will get you through those 90-degree, 50-percent-humidity, 100-percent-chance of hot garbage-smell days. The answer is linen.
But sometimes (like between 9 a.m. Monday and 6 p.m. Friday) you'd rather wear pants than a skirt or a pair of shorts. Enter the linen pant. We've rounded up 12 pairs that range from sharp and professional to the pair you'll throw on when you must get dressed on the weekend. Shop them all below.
If you buy something through our links, New York may earn an affiliate commission.