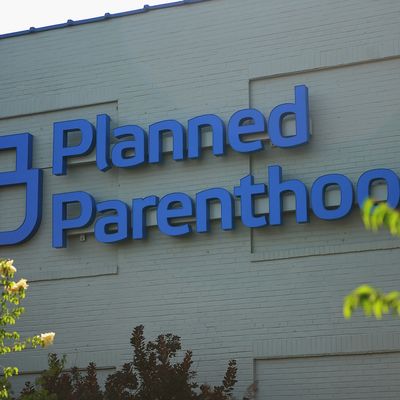 Photo: Michael Thomas/Getty Images
A rule preventing taxpayer-funded clinics from recommending patients for abortion services will go into effect immediately, the Trump administration said on July 15.
According to the Associated Press, the U.S. Department of Health and Human Services will begin enforcing the Trump administration's "Protect Life Rule," which states that family-planning clinics receiving Title X funds will not be allowed to provide abortion referrals to patients; those that continue to do so will forfeit their funding. The rule was allowed to stand by a panel of Ninth Circuit Court of Appeals judges last month.
The rule also stipulates that clinics that receive federal funding not share space with abortion providers, which will undoubtedly force the clinics to transfer to new locations or undergo costly remodeling.
Twenty-one states and medical organizations, including Planned Parenthood and the American Medical Association, filed lawsuits challenging the policy. The AMA said that it would greatly affect the access to basic health care for low-income women.
"While we are incredibly concerned the panel did not recognize the harm of the Trump-Pence administration's gag rule, we will not stop fighting for the millions across the country in need for care," Planned Parenthood president Leana Wen said in a statement earlier this month in which she called the ruling "devastating news for the millions of people who rely on Title X."
Planned Parenthood has said it will be impossible for the organization to abide by the terms of the ruling; if so, its $60 million in annual federal funding is potentially at stake.