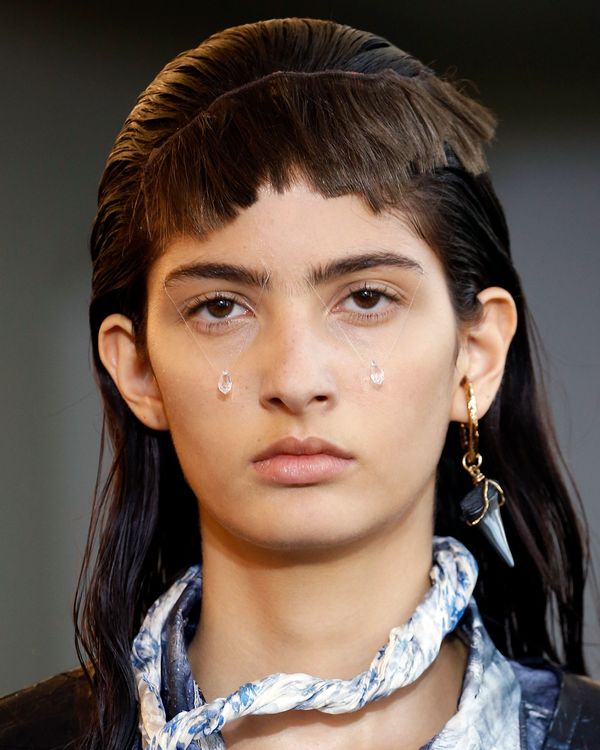 Photo: Thierry Chesnot/Getty Images
The beauty at Acne Studios spring/summer 2020 show was crystal clear. The energy was high, as models walked the runway with beautiful crystal tears, floating in mid air over their sculpted cheekbones. Was it an optical illusion that Marianne Williamson might approve of? Sort of.
Makeup artist Peter Philips designed the crystal-lite look, somehow suspending the bits of the spiritual stones via a pendulum system. Are they being held up by a hair (or hairs)? It seems so, from closer-up videos posted on Philip's Instagram. Thin bits of fishing-like wire appear to be tied in tiny knots at the end of each models' brows (sort of third eye adjacent). Thank goodness that thick and bushy brows are still in, because thin brows could never.