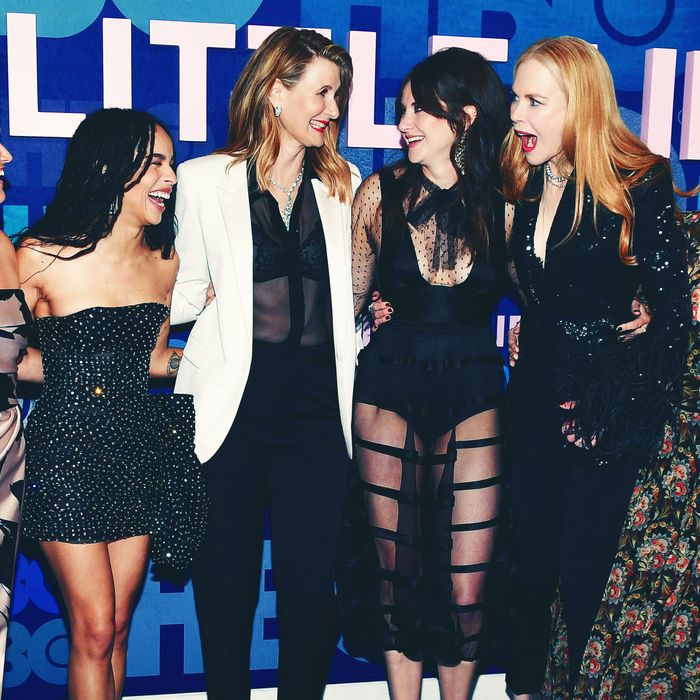 Photo: Dia Dipasupil/Getty Images,
In what is becoming increasingly customary among the Hollywood elite, Big Little Lies' Zoë Kravitz and her husband, fellow actor Karl Glusman, legally wed in the spring, according to Us Weekly, but their celebration took place over the weekend. The location was Lenny Kravitz's Parisian mansion, where guests are reportedly not allowed to wear shoes. The couple has been dating since 2016.
For the ceremony on Saturday, TMZ reported that the rest of the Monterey Five — Laura Dern, Reese Witherspoon, Nicole Kidman, and Shailene Woodley — were in attendance. Meryl Streep, who joined the cast in season two, was not reported present, although she strikes me as a broad who knows her way around the backchannels of a chateau.
TMZ's photo archive from the ceremony reveals plenty of tasteful fashion choices (Reese in red, Shailene in a spruced-up Fleabag jumpsuit), but for the truly unique sartorial displays check out the rehearsal dinner at Restaurant Lapérouse in Paris on Friday.
Zoë was best-dressed. The bride opted for Danielle Frankel white bike shorts and a matching strapless bra top beneath a beaded crochet dress, paired with white flats.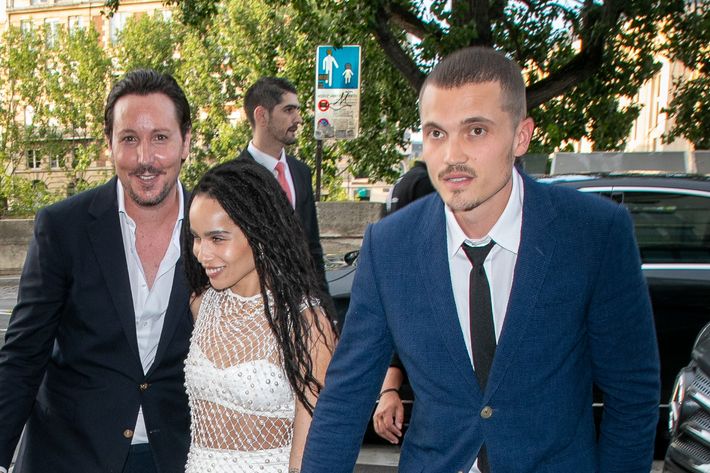 Here's Reese on her way to chow down on lobster mille-feuille, tuna tartar, and dessert cheese. Luckily she opted for a flouncy floral dress with what looks to be a tie around the waist.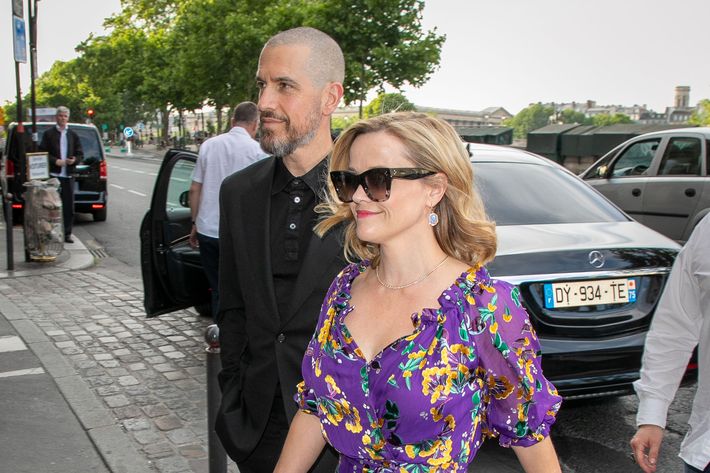 Shailene wore a hat with a weirdly tiny brim?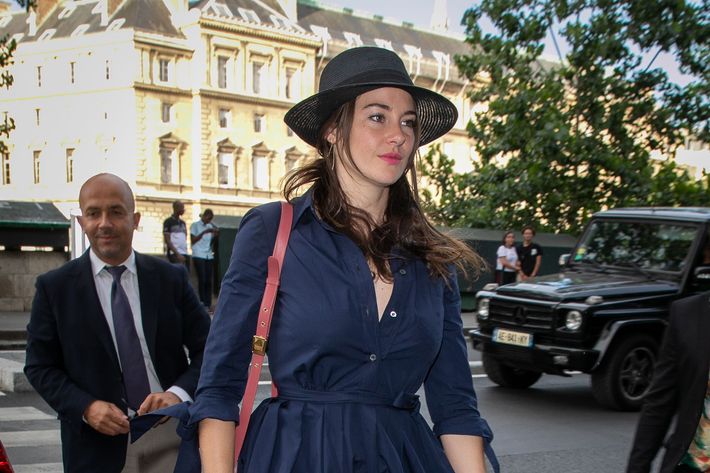 Laura Dern also belted her dress!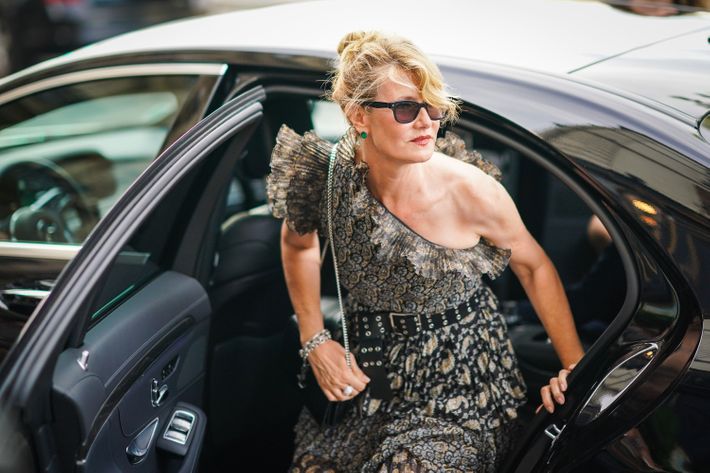 And there you have it. Not exactly a no-expense-spared disco-themed children's birthday party, but some fun with fashion nonetheless.