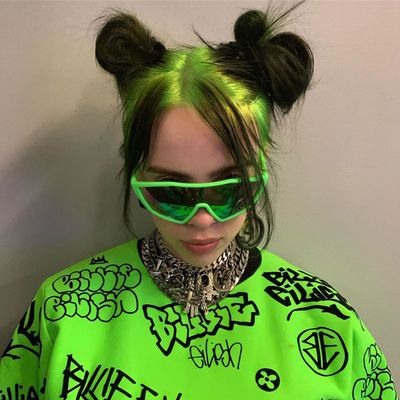 Photo: @billieeilish/Instagram
Where are the avocados? Let's ask Billie Eilish. The singer with the former @WhereAreTheAvocados Instagram handle debuted newly dyed hair roots over the weekend, and they were the exact same shade as the outer rim of an avocado.
Before everyone starts proclaiming "Avocado Hair" to be a thing, a reminder that food hair color "trends" are not really a thing. However, slime green/green hair has definitely been a thing since it's been spotted on SZA and Kim Kardashian.
They say it's not easy being green, but this is the rare shade that will work with pool-chlorine hair greening, not against it. Congratulations, Billie, on finding the perfect new low-maintenance hair color for summer and on all the fun new emoji we'll use to describe your new look.