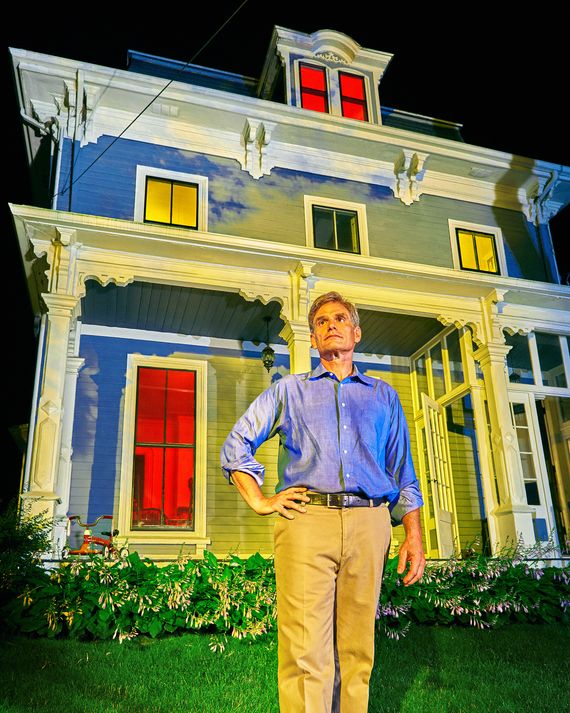 Bruce Hay outside his home in Cambridge.
It was just supposed to have been a quick Saturday-morning errand to buy picture hooks. On March 7, 2015, Harvard Law professor Bruce Hay, then 52, was in Tags Hardware in Cambridge, Massachusetts, near his home, when a young woman with long reddish-brown hair approached him to ask where she could find batteries. It was still very much winter, and, once the woman got his attention, he saw that underneath her dark woolen coat and perfectly tied scarf she was wearing a dress and a chic pair of boots — hardly typical weekend-errand attire in the New England college town. When he directed her to another part of the store, she changed the subject. "By the way, you're very attractive," he remembers her saying.
"Sorry, I'm married," he responded impulsively. It wasn't exactly true — Hay has been legally divorced since 1999, but he lives with his ex-wife, Jennifer Zacks, an assistant U.S. Attorney in Boston, and their two young children. The woman quickly apologized, Hay recalls. "I didn't mean to bother you," she said. "I'm just here on business for a few days. I don't really know anybody."
Hay, a Francophile, noticed the woman had a French-sounding accent, and he asked if she spoke the language. She told him her name was Maria-Pia Shuman, that she was born in France but her father was the American songwriter Mort Shuman, and that she was in town from Paris, en route to New York.
Shuman gave Hay her email address. The professor wasn't accustomed to picking up women in random places, let alone getting picked up by them; he was intrigued. Since moving back in with his ex-wife in 2004, he says, their relationship had been mostly platonic, and the two had an understanding that if either of them wanted to see other people, they'd have to move out. But casual flings, he believed, fell under a tacit don't-ask-don't-tell policy.
By email, Hay and Shuman arranged to have coffee that afternoon, where they bonded over losing parents too young: His mother had died from breast cancer when she was 54; her father, whose prolific catalogue includes "Save the Last Dance" and "Viva Las Vegas," had died from liver cancer in 1991, at 52, when Shuman was 8 years old.
She was now 32, an accountant with young children. Hay says she told him she had two toddlers she was co-parenting with an ex-wife, who lived in London. File under friendship, Hay thought. Shuman also told him about the friend she was staying with, Mischa Haider, a brilliant trans woman pursuing a doctorate in physics at Harvard who was struggling with crippling depression. Hay, who also battled depression, listened with particular interest.
After a couple of hours, Shuman said, "I've really enjoyed this, but I have to leave town in a couple of days. I hope we can see each other before then." They went to dinner that night and again the next. At the end of the second evening, Shuman asked him to join her for breakfast the following morning. "I was smitten," Hay says. "I wasn't sure what the Maria-Pia thing was going to be. That's the truthful answer, because one of the first things out of her mouth was that she had just divorced a woman in England."
He didn't mind that a physical relationship was probably off the table — he was taking antidepressants, which often hampered his ability to enjoy sex anyway. Then, on the day Shuman told him she was leaving for New York on her way back to Europe, Hay says, she invited him to her room at the Taj Hotel in Boston, started kissing him, and led him to her bed.
Hay drove Shuman to the airport early that evening. For the next few weeks, as she traveled to London and Paris, she called and texted him daily — 102 calls that month, according to phone records. A few times, he asked if she would FaceTime or Skype with him, but she refused. He found her resistance strange, but he didn't press the issue. By this point, she had begun declaring her love for him. "She told me that she never got involved with men and I was this big exception," he says. It seemed odd that she would express such feelings for him after only a few days together, but while he dismissed her intensity as the folly of youth, there was a part of him that entertained the possibility that she was serious. Why not be open to it? he wondered. It had been years since he'd felt such a profound connection.
A few weeks later, she texted to say she was returning to Cambridge and wanted to see him. They met the next day at the Sheraton Commander and had sex. Almost as soon as it was over, Shuman's mood shifted. She became dour, then angry, telling him she couldn't abide his keeping their relationship a secret, nor what he says she referred to as his "continued attachment" to Zacks. She demanded he leave her. Hay was confounded. He wasn't about to leave his partner of 28 years for a woman he'd slept with twice. He got dressed and left.
Later that day, Shuman contacted him to say she was open to discussing pursuing a relationship. When Hay demurred, she told him, in that case, she didn't see any point in staying in touch.
But they would stay in touch. Over the next four years, the law professor would be drawn into a "campaign of fraud, extortion, and false accusations," as one of his lawyers would later say in legal proceedings. At one point, Hay's family would be left suddenly homeless. At another, owing to what his lawyer has described as the "weaponiz[ation] of the university's Title IX machinery against Hay," he would find himself indefinitely suspended from his job. He would accrue over $300,000 in legal bills with no end to the litigation in sight. "Maria-Pia and Mischa want money," Hay told me last summer, "but only for the sake of squeezing it out of people — it's the exertion of power."
Whether Shuman knew it when she met him, she'd found the perfect mark in Bruce Hay, an authority on civil procedure who'd spent much of his life in the ivory tower. A child of two esteemed professors who divorced when he was 5, Hay had earned his degree from Harvard Law School and, though he leans left politically, briefly clerked for Antonin Scalia. Hay joined the Harvard Law faculty in 1992; his former students describe him as a dynamic Socratic professor who commands a classroom but can nevertheless be painfully awkward in social situations. A close friend calls him the "quintessential absent-minded professor" who tends to lose things (phones, laptops) and to miss social cues.
Hay, who is compact and wiry and bears a passing resemblance to George Stephanopoulos, has a tight-knit circle of friends, many of whom are women, and though their relationships are nonsexual, the intensity, he tells me, has been a continual source of conflict with Zacks. "Jennifer says my women friends always have ulterior motives, and my response has been that my best friends have been women for my entire adult life," he says.
He and Zacks first met at Harvard Law in 1987. They married two years later and had a son before separating in the mid-'90s. After Hay moved back in, they had two more children together. "Jennifer and I are the opposite — she's very skeptical. And I'm very gullible," he says. When we met for pizza at his Sunday-night hangout one evening, he wondered aloud whether he might be "on the spectrum."
That could help explain why warning signs that might have been obvious to many managed to elude a man who teaches a Harvard Law class on "Judgment and Decision-Making," which analyzes those elements of human nature that allow us to delude ourselves and make terrible decisions. "Of course, now I feel slightly ridiculous teaching it," Hay told me, "given how easily I let myself be taken advantage of."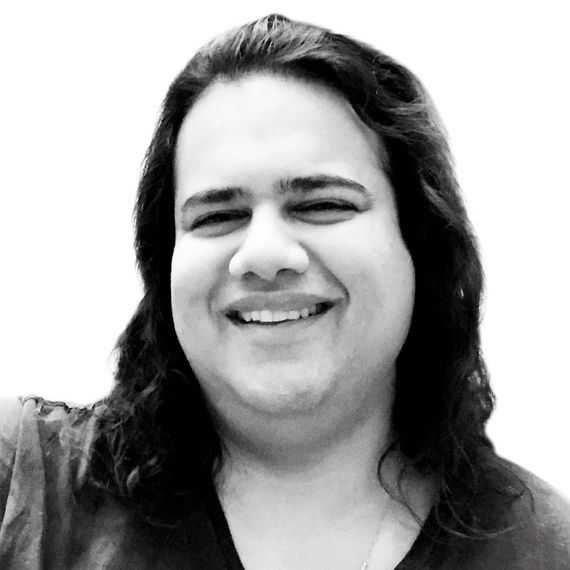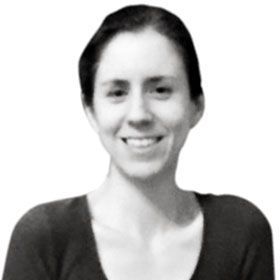 Six weeks after they broke off contact, Shuman called Hay to tell him she was pregnant with his baby. She hadn't had sex with another man in the past year, she said. Hay was stunned; he hadn't ejaculated during either of their encounters, a side effect of his medication. But he understood that pregnancy was possible, if rare, without orgasm. Shuman said she was weighing whether to terminate the pregnancy, then quickly followed up by saying she'd made the decision to carry to term — she was due in January.
Hay says she didn't bring up money, which didn't surprise him because she'd told him she owned two properties in Paris that were worth millions, and later she would tell him that her share of the Mort Shuman Songs partnership was worth some $25 million. He was more surprised when he learned that Shuman would be relocating to Cambridge that summer. She told him in June that she had purchased a three-bedroom mansard Victorian, now valued at $1.9 million, on a small side street in the Radcliffe neighborhood less than a half-mile from his house, and had brought her children over from London. She wouldn't be able to move in until October, so she and her kids would be staying in an apartment she owned on Massachusetts Avenue, where her graduate-student friend Haider had been living with her longtime boyfriend, Andrew Klein, who was moving out.
"Maria-Pia made it sound as though she had scarcely ever been to Cambridge," he says. "She said she didn't know the area very well and didn't really know anyone." Shuman explained that she'd purchased the apartment as an investment and as a place for Haider to live while she finished her graduate work. She and Haider, she told Hay, had been best friends since they met as physics students their first year at Imperial College in London. In a later conversation that summer, Shuman revealed that she and Haider were raising the children together.
The unfolding revelations did little to put off Hay, who says he was determined to "take full responsibility for my actions." Throughout the summer of 2015, Hay says, he and Shuman got together once or twice a week for coffee or a meal and discussed rekindling their romance. But she told him it was contingent on his telling Zacks about their affair and the baby, which he wasn't yet willing to do.
They hadn't been sexually involved since their encounter at the Sheraton Commander in April, but Shuman could be effusive, telling him repeatedly how much she loved him. Other times, their exchanges were tense. In one email, Shuman chastised him for not making himself available to see her. "I made arrangements with my nanny at the last minute to help with the children so I could come see you, and then called you several times in your office with no response," she wrote. "You should be the one providing support to me, not mistreating me and piling further stress onto me. Today was the last time that I am going to pander to your tantrums."
Haider often loomed large in their conversations. Even as Shuman demanded more of Hay's time, she was cagey about letting Hay meet the woman she called her "soul sister." When Hay asked about her, he says, Shuman responded that Haider was depressed and wasn't up for meeting new people. Two months before the baby was due, Shuman finally arranged for Hay and Haider to meet at a diner in Watertown.
Shuman had told him that Haider was weary of her physics program and wanted to get more involved in trans activism and write about trans issues. "I thought, Maybe I could help?," recalls Hay. "She had been described to me as this very exceptional person but downtrodden, treated unfairly by her family and by the world. By her body. By the time I met Mischa, I had a protective feeling for her."
Their bond appeared instantaneous. "We had similar political views," he says. "She told me a lot about the trans world. I had known nothing about it." Soon they were getting together almost daily, talking for hours, sometimes meeting at a coffee shop near Harvard called Darwin's. Haider regularly texted and emailed Hay articles and statistics about trans women being brutalized and murdered by men. Her communications were often punctuated with a kind of fixated anxiety about, if not expectation of, being ridiculed, persecuted, and traumatized for being trans — a rational terror, to be sure. In 2015, according to the Human Rights Campaign, at least 21 trans people were killed in the U.S., then the biggest number to date, a rate that has since climbed.
Hay believed he'd identified a kindred spirit in Haider, so he was sensitive to her emotional state. They confided in each other about their depression and suicidal thoughts. Hay had been molested as a teenager, and he told Haider about the experience and the lingering trauma from it. Hay also struggled with drinking. He insists his friendship with Haider was more familial than romantic: "It wasn't uncommon for us to say 'I love you' in texts. I just offered Mischa as much support as I could."
A month after their first coffee, Haider texted Hay to say, "I am so happy we met, you're wonderful and stimulating company, I understand why MP is crazy about you." Behind his back, though, the women mocked Hay. In a text message to Haider that they provided, Shuman refers to him as "Fucking desperado." By then, Hay rarely saw Shuman anymore. Still, they began discussing the possibility of Hay moving in with them. They would be a family, she said: Hay, Shuman, Haider, and their children, including the new baby.
Hay's relationship with the women could be intoxicating. Even in an international, liberal college town like Cambridge, Hay had never encountered anyone like them, "nearly perfect people" who were "bright and kind and sweet to their children and socially conscious," and whose family composed a striking, distinctly modern portrait: Haider, a loquacious, impassioned Indian-Pakistani trans woman physicist, the mother of two children (who call her "Maman") birthed by the sultry, soft-spoken French daughter of a major Jewish American songwriter (she's called "Sumi"). (Haider's boyfriend Klein, Hay later discovered, also helped raise the children, who refer to him as "Daddy.")
Hay wanted both families to meet, certain that they could find a way to make peace. "I had this crazy idea that everyone could get along, that Jennifer would like them," he says. He wouldn't sacrifice his existing family, but he didn't want to abandon the family he believed he was building with the women.
In the weeks leading up to the January due date, Hay used his publishing connections to help Haider pursue her writing. They began collaborating on projects. "I felt duty-bound to help this brilliant person blossom," Hay says. Haider asked him to share a byline, but he usually served as more of an editor and agent, reaching out to magazine editors to help place their work, including an op-ed for Huffington Post on anti-discrimination bathroom bills and another for The Guardian on the need to block Judge Neil Gorsuch's nomination to the Supreme Court. When Shuman was too pregnant to travel, Hay accompanied Haider to Phoenix to consult with a doctor about scheduling gender-affirmation surgery in the spring. Conveniently, he didn't have to mention the trip to Zacks. She and the kids had decamped to Paris, where he would be joining them in late January for a semester-long sabbatical.
On January 14, 2016, Haider called Hay to tell him Shuman had given birth to a baby boy. Hay had asked to be present for the baby's birth, but Shuman refused. "Her line was consistently, even before his birth, 'I don't want the baby getting attached to you unless you've made a commitment to me. And I don't want him embroiled in that toxic mess you have made with Jennifer,' " he says.
Hay asked to meet the newborn before he departed for Europe, but again Shuman refused. The women also told Hay that because he'd failed to separate from Zacks, they had listed Haider's name, not his, as the other parent on the little boy's birth certificate. Hay was distraught, but he still held on to the idea that somehow both families would find a way to coalesce.
But while he was in Paris, the women's calls and texts intensified, taking on an increasingly combative tone. They berated him for "having fun with [his] family in Paris" while Shuman was suffering from postpartum depression. They complained that Haider had been left to care for both Shuman and the new baby, forcing her to postpone gender-affirmation surgery, which was exacerbating her depression. At one point, Haider told Hay she was going to a euthanasia clinic in Zurich, before Hay talked her out of it.
Meanwhile, Zacks had become suspicious about the nature of Hay's relationship with his new friends. While they were in Paris, she could no longer ignore how consumed he was by the women. "There was anger and crying when I spent hours on the phone with them," he says. "She thought I was being lured away and that everything was falling apart." He finally told her he'd been involved with Shuman. Zacks took it as an enormous betrayal. She declined to speak on the record, but as far as she was concerned, there was no don't-ask-don't-tell arrangement. He had cheated on her, physically and emotionally. In June, he told her he couldn't break things off with them because the child was his. "Her immediate reaction was: 'How do you know?' " he says. "She raised points that were tactical on her part. I thought that this was her mental strategy for splitting [Mischa, Maria-Pia, and me] up. I just thought she was deceiving herself."
Zacks told Hay it was highly unlikely that he could have gotten Shuman pregnant without ejaculating. (According to a study by Human Fertility, pre-ejaculate can contain enough residual motile sperm from a previous ejaculation to make its way to an egg, but it's extremely rare.) "Jennifer suggested I was ignoring the evidence because I wanted to believe the child was mine," Hay says. "Perhaps she was right."
Zacks pushed Hay to ask for a paternity test, but Hay wouldn't have it. Not only did he trust Shuman, he felt it would have been insulting for a heterosexual cisgender man to question a professed lesbian as to whether she'd had sex with other men. He believed her when she said her sexual relationship with him was an exception.
Hay met the baby for the first time soon after he got back from Paris that June. "I never doubted he was my son," he says. In the months after, he'd visit the women's house every few weeks to see their son. "They didn't let me take the baby out or to my own home, but it's not like I pressured them," he says. "I just felt it wasn't worth fighting over. I certainly wasn't going to take them to court."
The same month, Shuman told him she was being treated for a recurrence of cancer. (Hay says she told him her first bout had followed the birth of her eldest child.) As with the paternity claims, Zacks found Shuman's cancer diagnosis "fishy," according to Hay. "She was like, 'What treatment is she getting?' I would describe it, and she'd say, 'They'd be treating it much more aggressively.' I'd get mad at her: 'How dare you question these people who are suffering?' "
Still, Hay began to entertain doubts about the women. Their mood swings could be hard to take. Haider attributed the cancer to hormonal changes from the pregnancy, telling Hay it was his fault and that he'd ruined their lives by bringing an unplanned child into the world. When they fought, Shuman would threaten to cut off contact between Hay and the baby. "I was very upset with how brutally they were treating me," he says. "I didn't know what to do. I told Jennifer I felt responsible for these people, that they needed me." Zacks recognized how spellbound he'd become and how vulnerable that made him. By the time she and the children returned to Cambridge that July, the crying had stopped and concern for her partner and family took over.
Throughout the summer and fall, the women suggested Hay financially "disentangle" from Zacks, proposing he sell his house or ask Zacks to buy him out so he could invest in the women's house. ("Shuman and Mischa were always saying 'disentangle' — it was like a mantra," says Hay.) At one point, Haider and Hay went to a bank to see what kind of home-equity loan he could get.
By October, even as Hay continued to meet with Haider almost daily to talk about her writing, the texts from both women had become increasingly hostile. They told Hay that his failure to leave Zacks was tantamount to torture and attacked him for, in Shuman's words, "exploiting and manipulating" Haider. "She feels there should be criminal legal and administrative consequences for your behavior," wrote Shuman. They began threatening to report him to the police and the university for "raping" Shuman. On the afternoon of October 26, Haider texted, "I'm going now with pitou [Shuman's nickname] to file a complaint at Harvard. I'm going to add that you just now attempted to extort her for 1 million dollars. If you make any further threats to 'destroy me' I will share those with the administration as well. You calling me and hanging up also constitutes harassment."
Hay replied, "Headed to Darwins" — the coffee shop.
By that time, Haider had already sent an email to Harvard student services offering to report an unnamed professor for harassment. She continued sending emails to Harvard administrators throughout the fall, often bcc-ing Hay. In one, dated November 11, 2016, to the program officer of Title IX and professional conduct, she wrote, "I have been in an extremely abusive situation with a faculty member and it has been taking a tremendous toll on me. I'm sorry I have not reached out earlier but coming to this decision was difficult and painful. My functioning on many levels has gone to zero, my interest in anything has vanished, I'm transgender and it has taken a horrific toll on my transition." Hay shrugged off the emails as a manifestation of Haider's illness. He didn't think she would go so far as to file an actual complaint against him.
When the women couldn't reach Hay on his cell phone, they would often call his landline repeatedly and send texts demanding he "Pick up the phone!" Sometimes they would call Zacks — and even once called their oldest son — to try to track Hay down.
In early December 2016, Haider and Shuman tried to reach Hay on his landline and discovered Zacks had blocked their number. They left a message on his cell: Tell Jennifer to unblock us or we're coming over. When he didn't respond, they showed up at his house and had their first face-to-face encounter with Zacks while Hay's oldest son filmed the incident on his iPhone. It was night and the video is dark, but you can hear Haider shout at Zacks in a harsh staccato: "It is not our fault that Bruce got her pregnant! Do you understand that?" as Hay's younger children cry in the background. Shuman berates Hay for "yelling at us" instead of at his older son, whom they order to stop filming. Hay then moves toward his son as if to block the camera, and you can hear Hay sigh. "Listen, they aren't well," Hay tells him. The confrontation ends when the police arrive; no charges were filed.
The women returned to the house again just before Christmas. Zacks again called the cops. The next day, the women sent texts to Hay calling him a "rapist" who needed to be reported to authorities. He started receiving texts from an unknown number: "You will not get away with rape." Once more, he was able to calm them down, and they reconciled long enough to spend Christmas together at Shuman and Haider's house.
After her confrontation with the women, Zacks realized she had to be more active in protecting herself and her children — especially after Hay told her about Shuman and Haider's various proposals for selling their home and Zacks found on his desk an application for a $500,000 home-equity loan. The day after Christmas 2016, she and Hay signed an agreement to take his name off the title.
The Christmas détente was short-lived. "I think you should tell the dean how you have raped women, how you have sexually abused them, and that now you will be held accountable," Shuman wrote in February. "I'm going to write her and detail the abuse you have done, and explain how if they have any decency they will fire you." The fighting was punctuated by occasional in-person meetings among the three, purportedly to figure out a harmonious path forward. During one of these periods, in April 2017, they agreed that Haider, Shuman, Haider's boyfriend Klein, and the kids would stay with Hay in July while Zacks was away in Spain with his other children. The women were planning to sell their house and buy a bigger place in Cambridge (though, at other times, they discussed moving to Europe to flee Trump's America). Hay asked only that they not tell Zacks. He went house hunting with Haider in May and June and helped them make arrangements to have their stuff moved into storage in July.
At the beginning of July, just before their stay at the Hay household, he says Shuman and Haider invited him to Paris over Bastille Day weekend — and gave him a check for $3,000, claiming it was for expenses. Shuman told him she had another surprise for him, but she needed his computer password. He complied; he'd given Shuman the password to his devices and accounts before. (Shuman denies ever having his passwords.) At the last minute, Haider and Shuman opted for a long weekend in Quebec instead.
Acting on what he says were Shuman's requests, Hay booked a moving truck, putting the $200 deposit on his university credit card, and rented a series of storage units. He says Shuman claimed it was necessary for insurance purposes that he sign the paperwork, even though the units were not for his belongings. He deferred to her authority; as an accountant, she was business-minded, he reasoned. He signed without reading them. (Shuman says Hay did this all on his own initiative; she denies giving him instructions.)
He desperately wanted to appease both families — Shuman and Haider on one side, and Zacks and their children on the other. Less than a day after the three arrived in Quebec, Shuman disappeared. She'd mentioned earlier that she might see a specialist in Montreal — but Hay says she had his laptop. He remembers Haider telling him not to worry; she'd rejoin them soon.
It was Hay's neighbors who tipped off Zacks with the first clue to Shuman's "surprise." "Gosh," one emailed the couple, "I hope those moving trucks don't mean you're leaving us?" Zacks was freaked out, but Hay assured her the women were just using the driveway as a "staging area" for transferring the women's things to storage.
But when Hay and the women returned to Cambridge two days later, Hay and Zacks's beautiful Italianate home on a quiet corner of Mount Vernon Street had been emptied of his family's furniture, cookware, toys, documents, books, Zacks's mother's and grandmother's heirlooms — and everything replaced with the women's furniture. When Shuman had gone MIA in Quebec, Hay believes, she wasn't seeing a doctor. She'd been overseeing the complicated move, all $10,000 of which had been charged to Hay's credit card.
The next day, Hay called the Cambridge police. When the officer accompanied him to his house, the women came to the door — his door — and furnished a lease renting them the $3.2 million home for two years for $1,500 a month. He says Shuman had used his laptop while they were in Quebec to send an email to her lawyer from his Harvard account, in which he purportedly said the "lease" "looks good." Then they produced a copy of the $3,000 check they'd made out to Hay before the Quebec trip. See, we paid a security deposit, they said.
Shuman also told the officer that she'd thrown Hay out of the house the night before for unwanted sexual advances. The officer saw no reason to believe Hay's story over hers. Hay tried to appeal to the women to leave and de-escalate the situation before Zacks returned. On July 24, Haider texted Hay to say, "All this is difficult, but we love you."
Zacks, for her part, didn't waste time when she returned to the U.S. She immediately hired a lawyer to serve Shuman, Haider, and Klein with a notice of trespass. The Hay family moved into an apartment while they began court proceedings to evict Shuman and Haider — and Klein and the kids — who meanwhile continued to hound Hay. "You took ALL my love for you, and TRASHED it," Shuman texted. "You are pathologically involved in a toxic mess with Jennifer."
At a hearing on August 16 in Cambridge District Court, after Haider and Shuman claimed, among other things, that Zacks had personally agreed to the lease and had confided to them that she planned to move to Providence, Rhode Island, the judge overseeing the case issued a preliminary injunction ordering Shuman and Haider to move out of the Mount Vernon Street house by that Saturday.
More than two months passed before the women and their family finally cleared out and Zacks and Hay could move back into their home. Due to how things had gotten unsettled during the move, Zacks still can't find her grandmother's needlepoint chair covers, or her engagement ring, which had belonged to Hay's mother and grandmother before her, or her own mother's ring. The house-napping was a deep violation. Two years later, the two younger kids, now 9 and 10, still ask whether the women will return to take over their home.
But the house incident would turn out to be only phase one. In spring 2018, the women filed restraining orders against Hay (ultimately denied) and sued him for defrauding them into leasing a house that wasn't his to lease. On April 8, he says, they rammed his car outside a restaurant with a Zipcar they had rented (the women claimed it was the other way around; the police declined to charge anyone, and there were no witnesses). And Haider made good on her earlier threat: In May 2018, she filed a formal Title IX complaint against Hay for sexual harassment.
Two days after the alleged car collision, Hay hired a civil-defense lawyer named Douglas Brooks. By what Hay insists was sheer coincidence, Brooks turned out to be very familiar with Shuman. Another client of his, a prospective graduate student, referred to as "Richard Roe" in an affidavit Brooks had filed on his behalf, was also alleged to be the father of Shuman's baby boy born in January 2016.
Shuman had approached Roe on the street in Cambridge in May 2015 and invited him back to a nearby bed-and-breakfast. They had a brief sexual encounter in which he wore a condom and did not ejaculate. The next time they spoke, on June 12, she told him she thought she might be pregnant — confirming it three days later — and texted, "My wife is furious." Roe found her claims implausible, and when he requested proof, she balked. "It had to have been with you," she texted. "There is absolutely no reason I would have for supposedly making this up." Shuman told him she was expecting in February. "If I end up giving birth," she texted, "my attorney will contact yours to inform you of what decision has been taken, and what responsibilities you have in the matter." Through Brooks, Roe requested that Shuman submit to a paternity test. She refused, but after the two parties entered negotiations to drop the matter, she stopped contacting him.
Roe had also hired a private investigator to find out more about Shuman. The investigator found another similar case: In October 2009, Shuman had picked up a Harvard medical student, referred to in a court-case transcript as "John Poe," and later confronted him with a paternity claim. During a restraining-order hearing she was pursuing against Poe, she alleged that he was not only the father of the oldest of her three children (following their single sexual encounter, in which he had worn a condom) but that he had raped her and said he was going to kill her. The request for the restraining order appeared to be retaliatory; Poe, who suffers from severe anxiety disorders, was himself pursuing a restraining order against a woman named Jacqueline Lescarret, who, allegedly at Shuman's behest, had been terrorizing him for years. The outlines of that case are eerily similar to Hay's: Lescarret threatened to expose Poe to the university and his family as the father of the child, and she and Shuman extorted from him $11,000 as well as favors — among them, befriending Haider and offering her weight-loss training in preparation for her transition. A private investigator hired by Roe's lawyer found no records of Lescarret's existence.
In the hearing, Poe described his friendship with Haider as initially being motivated by pity. "I generally felt sorry for her, like I could see the pain she was going through." As with Hay, they bonded over their mental-health issues, only to have the women turn his illness against him. Oddly, one key fact eluded the attention of everyone in the court: Shuman's first child's birthday is December 10, 2011—two years after their encounter.
Hay would soon find yet another case involving Shuman. On the morning of March 13, 2015, when she told Hay she was texting and calling from Europe, she was picking up a young, lanky, blue-eyed CPA on Boylston Street in Boston's Back Bay, who would go by "John Doe" in court papers.
This past fall, I met Doe, who told me Shuman appeared out of nowhere at an intersection where he was standing with two colleagues and started chatting him up in what he described as hushed tones. He recalled her saying, "Excuse me, but I couldn't help but notice that you're attractive. I'm in town from New York, visiting a friend, and I was hoping you'd be willing to show me around." He gave her his cell number.
They met the following night at the Taj Hotel bar — the same place she'd had an encounter with Hay. Shuman arrived with a friend, Haider. According to Doe, the two women ordered virgin Bloody Marys ("I should have gotten up and left right then," Doe now says) and interrogated him about where he had gone to school and what he did for a living. He assumed he was being vetted "to make sure I was safe, an on-the-level member of society. I had the feeling that they were sharing an inside joke or a secret." In retrospect, he says it struck him more like an interview with a potential sperm donor. After Haider left, Shuman took Doe to her room, where, he says, she became sexually assertive, even aggressive.
Two months later, in mid-May, Shuman reached out to Doe to say she was back in Boston and wanted to get together. She asked him to meet at a Massachusetts Avenue apartment in Cambridge. When he arrived, she answered the door naked and positioned him on the couch. Again they had sex. After that, they didn't speak until June, when she informed him she was pregnant with his baby. Doe suggested a paternity test after the baby was born. Later he indicated that he wanted to co-parent the child; Shuman demanded he back off. "She launched into this tirade of 'We are feminists and hate men, and we aren't going to allow men into our child's life.' It was horrible," he told me, tearing up at the memory. Doe still thought they could work something out, but Shuman demanded he relinquish his parental rights. By July, she'd stopped responding to him, which is when he hired a lawyer.
Soon after his lawyer, Howard Cooper, took steps to pursue legal action against Shuman, she claimed to have received a menacing letter with a thumb-drive video that depicted her and Doe having sex at the apartment. Doe recalls that the note said "something to the effect of 'Better not tell your side of the story, or you don't know what's going to happen.' " Cooper believed the women were suggesting that if Doe were to pursue legal action, the video would be weaponized to imply that Doe had violated Shuman's privacy by secretly filming her — which is against Massachusetts law. Finally, on April 8, 2016, Shuman capitulated to the paternity tests. The results revealed that Doe was not a biological match.
Last year, Doe filed suit against Shuman and Haider for "intentional infliction of emotional distress" and invasion of privacy. He asked for unspecified damages and to have the sex tape destroyed. In June, the Superior Court of Massachusetts denied Haider and Shuman's requests to dismiss the complaint against them. The women have yet to appear for their scheduled depositions.
Last June, Hay reached out to local law enforcement, who told him it would be difficult to prove the women had committed a crime. Soon after, he contacted me through Facebook to ask if I would be interested in writing a story. (We grew up in the same Chicago suburb, but he was eight years older and we never knew each other.) When I met him, he was tightly wound and pensive. His deep-set eyes couldn't quite find a comfortable place to land. As he recounted the convoluted events of the past four years, his tone would shift from indignant to wistful, bewildered to humiliated and then grief-stricken. He didn't seem to know whether to feel redeemed by the fact that he wasn't the only person duped, or overwhelmed by the extent of the deception. Yet there were moments when he still sought ways to justify, or at least make sense of, Shuman and Haider's campaign against him, searching in earnest for evidence of genuine affection amid the years of deceit.
Hay had been keeping the university apprised of Shuman and Haider's actions, but Harvard's regulations governing Title IX investigations mean that Hay is still barred from teaching until investigators issue their findings. In the past few years, Harvard has made efforts to take claims of sexual misconduct against professors more seriously. The university recently stripped retired vice-provost and noted Cuban scholar Jorge Domínguez of faculty privileges after confronting four decades' worth of sexual-misconduct allegations. More recently, Harvard suspended economist Roland Fryer for allegations of sexual harassment.
Harvard has yet to decide Hay's fate, but according to multiple off-the-record sources, Hay has already run afoul of investigators for reaching out to journalists (namely me), which they view as an act of retaliation. Harvard has also required Hay to undergo "coaching" for boundary issues.
"I don't blame Harvard for initially taking the side of the women," Hay says, "but after presenting them with all this evidence — these people aren't who they say they are." The women declined to speak on the record for this story, but, through their lawyer, they denied most of Hay's account, calling it "a fantastical tale that conjures stereotypes and nativist tropes to exact revenge against Mischa Haider for filing a Title IX complaint against him."
Both sides have now filed suit against each other. In their complaint against him, Shuman and Haider claim he sexually assaulted Shuman and groped Haider and ejaculated on her while she slept, all of which he denies. After Hay filed his suit against them for the years of harassment, he finally asked for a paternity test. So far, they've refused. He hasn't seen the baby since 2017, when the child was a year and a half old.
Hay remains mystified about what the women really wanted from him.
Money appears to be a factor but not necessarily the only one — after all, theirs was a long, expensive, and punitive game with no guarantee of a big payoff. Hay says Shuman once told him they'd targeted him for signing an open letter in late 2014 calling for more due process in Harvard's Title IX proceedings. (Shuman denies ever saying this.) "I don't know if that's the real reason or something she made up later," says Hay. In May 2018, Hay received a barrage of text messages from an unknown number: "Find a way to connect if you want a chance to take the last exit before HELL … Take my word, you ain't seen nothing yet. I promise. Oh and as to your quest for motives? Don't bother. I just really hate the patriarchy, that's it."
*This article appears in the July 22, 2019, issue of New York Magazine. Subscribe Now!